CTSI Board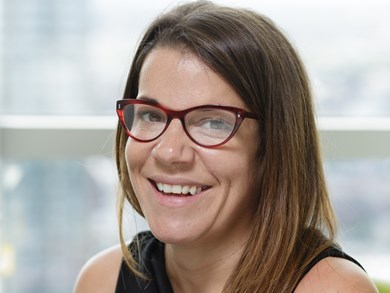 Louise Baxter, CTSI Immediate Past Chair
Louise assumed the role of CTSI Immediate Past Chair in October 2022 following her year as Chair.
Louise is employed by Surrey County Council as the Head of the National Trading Standards Scams Team.
Louise graduated with a law degree in 2001.  In 2002 she started work for East Sussex Trading Standards.  Louise was awarded the Joe Routledge prize in 2003 and achieved the Diploma in Consumer Affairs in 2004.  From there she was promoted through the ranks and in 2009 she was appointed as a Senior Manager, it was at this time she took over as Chair of the Chartered Trading Standards Institutes (CTSI) Consumer Empowerment Alliance.
Louise has been CTSI's Lead Officer for advice and education since 2011. In 2012 Louise got frustrated by the system in relation to support of scam victims and started what is now the National Trading Standards Scams Team.  Since this time Louise has led the National Trading Standards Scams Team. In 2015 Louise was given the Hero Award from the Chartered Trading Standards in recognition of the significant contribution she has made to consumer protection. In 2017 Louise was awarded an MBE for Protecting Vulnerable Consumers from Financial Abuse.  Louise is extremely passionate about consumer protection, particularly protection of people who might be vulnerable because of their circumstances.
Louise was appointed in December 2018 to the Advisory Board for Safer Gambling, this role ended in March 2022.  She continues to sit on the Paid Phone Services Consumer Panel both positions are Office Holders, in both these positions she gets to apply her passion for protection of vulnerable consumers. Louise has recently launched www.consumerfriend.org.uk with her partners, trying to offer consumer education to all.   If you know Louise, you will also know she loves to talk.  She is active in her local community as the Vice Chair of Governors at her children's Free school.  Floss (12) and Bertie (10) keep her on her toes at all times.