Management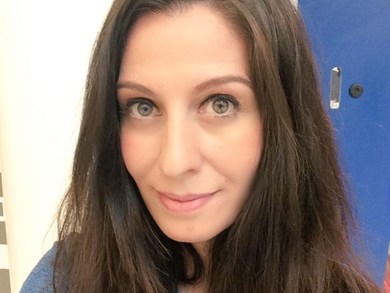 Eleni Chalkidou, Director of Communications
Eleni is a polyglot ink slinger with demonstrated ability to turn business objectives into successful communication strategies and effective PR tactics. An award winning, multicultural business journalist and Editor, she started her career in Germany at national broadsheet paper WAZ as an intern. She moved to London with a scholarship and joined the BBC as an online Journalist following an MA in Journalism from the University of Westminster. Eleni previously worked for Corporate Finance Magazine, The Lawyer and later at legal directory powerhouse Chambers Publishing.Her ever growing passion for law led later to an LLB from the University of Law and a training contract with London-based law firm Lewis Silkin.
Having spent a number of years heading communications at large publishing houses she is at ease with leading complex multijurisdictional communications strategies for work undertaken on behalf of external stakeholders including IBM, Ofcom, Google, BT, MasterCard and SAP. Internally she has held responsibility for all internal communications channels, constantly evolving the approach through technology to manage and encourage company-wide employee engagement to continually improve key stakeholder experiences.
Eleni joined the Chartered Trading Standards Institute (CTSI) in May 2017 as Director of Communications where she will lead internal and external communications strategies. She also holds the post of Editor-in-Chief for the Journal of Trading Standards and its online companion of the same name, both CTSI publications.
In her tireless determination to make the world a better place she regularly spends time with Sierra Leonean communities in the UK to bring positive change to families affected by the 10 year long civil war, and to support families affected by the Ebola outbreak in 2014.
Eleni is fluent in five languages including German, Greek, Spanish and Krio (spoken in Sierra Leone), eats philosophy for breakfast and loves only her son more than a good game of chess. She is currently training for the IronMan.