Management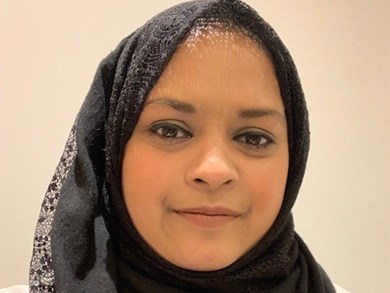 Shanaz Syeda, HR & EDI Manager
Shanaz is a truly dedicated HR generalist with the proven capability to create change, and add value in an approachable, friendly and professional way. A highly motivated HR Professional with extensive operational and strategic human resource management experience. Having worked in a number of dynamic and challenging environments Shanaz is able to define and implement effective HR strategies that bring about lasting and beneficial change to the organisation. Being an excellent communicator with strong interpersonal skills allowing her to work confidently across the whole organisation, collaboratively supporting senior management leadership teams to develop organisational structures, company values, culture and through to working with first line managers to deliver practical solutions to help achieve organisational objectives.
Strongly believing in continuous professional and personal development Shanaz has never put the brakes on learning. While being a member of the CIPD, a holder of Master's and BA in Human Resources Management she continued to develop her skills and knowledge and wishes to endure to embed a learning culture within organisations. Having recently achieved a distinction award in the CIPD accredited course, Learning and Development Consultant/Business Partner she has aspirations to cultivate the personal and professional developments and effectiveness of the organisation, the individuals and teams within it.
Shanaz has had the opportunity of working in partnership with external authorities, auditors, certifiers and regulators. Supporting organisations achieve certifications including the ISO 14001/27001/9001, FSC, BCR, ICO and SMETA (Sedex Members Ethical Trade Audit) which is the most widely used social audit in the world and understands the external impacts and commitments needed to safety, security, economics and social responsibility. Having closely worked with the HSE Shanaz is also to lead on Health and Safety matters at CTSI; ensuring that health and safety policies and procedures are compliant, communicated, applied and enforced within the organisation.
 With over twenty years' experience in a diverse range of industries, from construction, marketing, manufacturing and logistic to employment law consultancy Shanaz thrives on engaging with the workforce, collaborating with managers and influencing key internal and external stakeholders to prioritise and embed the delivery of equality, diversity and inclusion. With the drive, enthusiasm and a strong personal commitment to equality, diversity and inclusivity Shanaz joined CTSI to not only provide generalist day-to-day HR support for the organisation; but to also develop and support the implementation and embedding of an EDI strategy throughout the organisation and its networks.