Code sponsors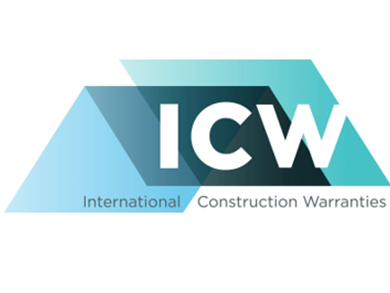 International Construction Warranties Ltd
More than just an insurance provider, ICW writes warranties to their clients' exact specifications to provide perfectly tailored cover.
Underpinned by Lloyds A+ rated underwriting and delivered with a passion for customer service, their residential warranty business is now one of the UK's largest and most respected, with over 10,000 projects currently on cover. 
ICW's thorough inspection routine goes beyond what's legally required.  Proposals and projects are reviewed by their in-house technical team, headed up by a RICS-registered surveyor, supported by structural engineers, civil engineers and other surveying staff who hold RICS/CIOB recognised qualifications or equivalent.
This commitment to excellence is also found in their fully certified Consumer Code.  It applies to all new homes and has been put in place to ensure that buyers are treated fairly and given accurate information about the home they are purchasing.
Website: www.i-c-w.co.uk
Related resources