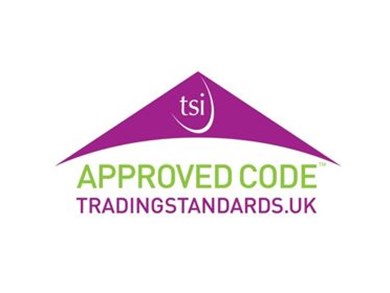 Campaign - look for the logo
If you don't check, you don't know
During the course of this week we will be highlighting the benefits of using a business covered by the Consumer Codes Approval Scheme (CCAS). Follow the updates on our social media channels for tips and tricks of how to protect yourselves against traders that could be Clumsy, Shady, Costly or Lazy. The aim of the campaign is to encourage consumers to look for the CCAS logo when choosing a trader for goods or services.
Posters
Case Studies
The Motor Ombudsman - Avia Autos steers a driver to be a 'happy customer' 
Avia Autos gets a customer out of a dangerous situation
British Association of Removers - You want our removal van to go where? That's no problem!  
I can see clearly now – it's a bright future for Broadland Windows & Conservatories
Loving care eases house-selling for newly-bereaved