Local authority reseller opportunities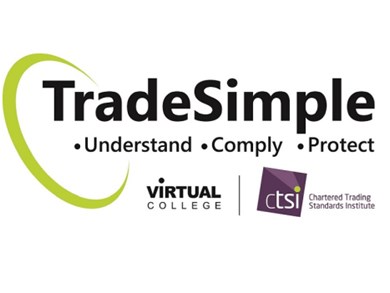 TradeSimple reseller
CTSI has partnered with online learning specialist Virtual College to create TradeSimple, a range of online e-learning courses suitable for businesses of all sizes.
Discover, how as a local authority, you can add value to your business partnerships by offering a wide range of affordable training courses whilst earning income for your authority.
As a local authority TradeSimple reseller, you will have the benefit of your own branded e-commerce page to promote these courses to your business community, adding value to your business relationships and enable you to generate revenue for your authority.
The courses available provide core skills training for your local businesses as well as offering Continuous Personal Professional Development (CPPD).
Choose from more than 100 courses offering businesses jargon free, step-by-step guidance to important retail legislation, including:
• prevention of underage sales
• consumer contracts - distance sales
• Consumer Rights Act 2015
• trading fairly
• storing and selling fireworks safely and legally
• consumer contracts - off premises
• alternative dispute resolution
• data protection
• health and safety in the work place
• hazard analysis and critical control points (HACCP)
Earn income from each module sold, without the expense of developing and delivering your own courses – a quick and easy way to generate income with very little effort.