Financial scamming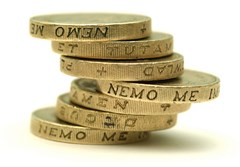 The Chartered Trading Standards Institute (CTSI) and Bournemouth University's National Centre for Post-Qualifying Social Work believe more can be done to protect the vulnerable from criminals.  
We have conducted research looking at the impact of early interventions by trading standards which we feel provides a clear snapshot of the current thinking in this area and provides a justification of better understanding of where adult social care and trading standards can work together.
At the launch of CTSI's annual conference, the research partners called on banks and charities voluntarily to:
Recognise their duty of care to dementia sufferers who could make an 'unwise decision' as a result of their cognitive state. The term is often cited in financial scamming cases.
Allow vulnerable people to put a 24hour delay on new or large transactions from leaving their bank accounts and send an email or text alerting a carer or loved one at the start of that period. 
Adopt a default that personal data is not shared without a clear opt in and that it is not held for longer than 12 months before permission is sought again, in order to prevent 'suckers' lists.