News
Protecting the Great British Holiday
Posted 31/07/17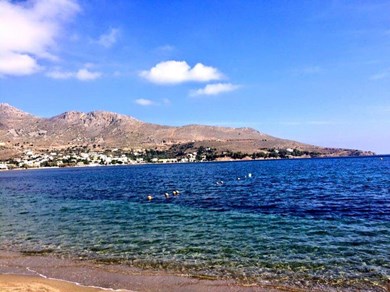 Nothing can slow the great summer getaway. Although more people are holidaying at home, the idea that Brexit would stem the flow through airports, ferry terminals and train tunnels was fanciful. The weather didn't help, with floods of people heading off to seek more reliable sunshine. Plus ça change!  
ABTA's Holiday Habits report for 2016 showed 56% of people taking a holiday abroad, up by 2% from 2015, with no sign of that trend diminishing. As with Brexit generally, we have little idea how holidaymakers' experiences will change. However, we have a good idea of what needs to be in place for stronger consumer protection.
Coordinated enforcement
Incidents of holiday and travel fraud remain a major concern for consumers and trading standards professionals, as the recent Scams Awareness Month campaign showed.
Holiday scams are on the increase in the EU, misleading holidaymakers and defrauding them out of millions of pounds each year, often leaving them stranded with nowhere to stay. 
Typically, the fraud involves:
holiday accommodation, where fraudsters set up fake websites, hack into legitimate accounts and post fake adverts on websites and social media
airline tickets, where a consumer books a flight and receives a fake ticket or pays for a ticket that never arrives
sports and religious trips (like the Hajj pilgrimage) have become a target for fraud due to limited availability of tickets and consequently higher prices
timeshares and holiday clubs where the sums involved can mean victims losing thousands of pounds
In June, figures from the National Cyber Crime Unit showed a 20% increase in reports of online holiday fraud, with consumers losing around £7.2 million. Inevitably, this is just the tip of an iceberg that hits consumers across Europe, not just the UK.
The prevalence of web-based search and transactions means that these scams can emanate from anywhere. They cannot be effectively policed on a local, or even a national, basis. Effective action against travel and holiday fraud requires coordinated intelligence sharing and enforcement across national borders.
Cooperative networks
CTSI runs the UK European Consumer Centre (UK-ECC) where UK consumers who have a dispute with an EU company can get advice and possibly redress. Around 37% of the 18,000 issues raised with the ECC in 2016 related to transport and travel complaints.
The ECC network is a practical example of how EU member states cooperate to make sure that consumers who transact across borders are not shut out from redress because of practical obstacles.
UK-ECC will liaise daily with its counterparts in other EU member states so consumers get expert assistance without language and local knowledge being a barrier to their satisfaction.
If it didn't exist, you'd have to invent it. Networks like this are crucial to removing the friction from markets that are cross-border now, and will continue to be post-Brexit.
Law, enforcement, redress
Nobody knows with any confidence what Brexit will look like.
However, we know with absolute certainty that every year UK holidaymakers depart these shores in their tens of millions. In doing so they will transact across borders and online, and will do so regardless of our membership, or not, of the European Single Market.
To protect holidaymakers post-Brexit, CTSI proposes:
a legislative framework that increases consumer protection
a coordinated enforcement agenda to deal with cross-border fraud and cooperative networks to make redress simple and attainable
---