Campaigns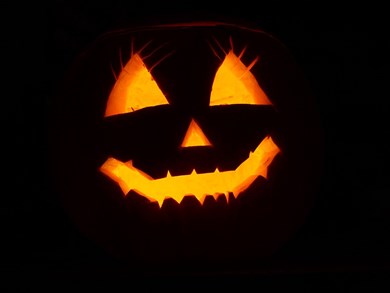 Halloween safety campaign
The Chartered Trading Standards Institute (CTSI) is raising public awareness of the dangers surrounding Halloween.
The campaign will inform consumers of the need to buy fancy dress and Halloween costumes from legitimate sources, and check costumes carry appropriate safety labels. Consumers must be aware of the potential dangers that come with fancy dress clothing, especially involving children and open flames.
The key messages of the campaign are as follows:
Keep children in fancy dress away from naked flames

Always buy from legitimate sellers and check labelling for safety markings, such as CE markings
As part of the campaign, CTSI will produce and utilise a number of digital resources which will be shared through our social media channels. These resources are detailed below. Your involvement in this campaign will help ensure members of the public are educated on the dangers that come with Halloween costumes and are able to enjoy the spooky holiday safely. 
Campaign materials
All campaign materials can be found on the CTSI campaign hub. 
Staying safe at Halloween video
Watch this video and follow the guidelines to keep children and others safe if you're celebrating Halloween this year. 
CEA Halloween poster
The Consumer Empowerment Alliance produced a poster on costume labelling safety, with a focus on CE marking. This poster has been used in previous CTSI communications around Halloween.
Related resources