News
Shoppers stuck with faulty electrical items urged to use their consumer rights
Posted 28/11/16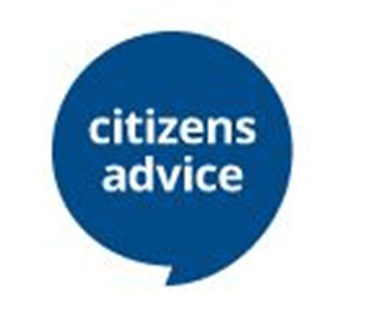 2 in 3 people had a problem with faulty electrical goods in the last 2 years.
Shoppers with faulty TVs, mobile phones and household appliances are being refused repairs and refunds leaving them stuck with items that don't work, says Citizens Advice.
The survey carried out for Citizens Advice reveals that two thirds (66%) of people had a problem with a faulty electrical item in the last two years, however 1 in 4 people were initially turned away by retailers when they tried to get a repair, replacement or refund.
Today Citizens Advice, the Chartered Trading Standards Institute and the Department of Business, Energy and Industrial Strategy launch National Consumer week, a national campaign to help shoppers understand their consumer rights as the Cyber Monday shopping surge gets underway.
Just over half of people surveyed (53%) asked the retailer to provide a refund, replace the item or repair the product.
While the majority of people were offered a solution, 1 in 4 (28%) said the retailer either redirected them to the manufacturer or refused to help, despite it being their responsibility to do so.
The survey also shows that persistence pays off, with 61% of those who were initially turned down by the retailer eventually securing some form of redress.
Complaints made to the Citizens Advice consumer service show the problems people had trying to get the redress they were entitled to.
One woman bought her husband a new laptop for Christmas but when it arrived, the keyboard was broken. 
Although it is the retailer's responsibility to provide a solution, the retailer told her to go back to the manufacturer and she ended up wasting weeks going back and forth between the two trying to sort it out. She contacted Citizens Advice and armed with information on her rights managed to get a refund.
Another person bought a new mobile on a two year contract. After four months the mobile started to bend in the middle, but the retailer told the customer to approach the company who made the phone if they wanted to get it fixed.
With only half of shoppers seeking redress and a quarter reporting difficulties with the process, the findings suggest that both shoppers and retailers may not be aware of their rights and responsibilities around faulty electrical goods.
Following high profile cases of faulty tumble dryers and mobile phones, the campaign also highlights what people should do if they are concerned about the safety of a product.
Gillian Guy, Chief Executive of Citizens Advice, said: "People shouldn't be left out of pocket because an item they've bought is faulty. 
"It's important to understand your rights so you know when a retailer has to offer you a solution. While some shoppers faced resistance at first, the majority did get the repair, refund or replacement they were entitled to - so don't be afraid to stand your ground. 
"Retailers must also recognise their responsibilities to shoppers so they know when to help people, instead of turning them away." 
 Consumer Minister Margot James said: "Consumer rights are there to protect you when something goes wrong with a product or service – never be afraid to use them.
 "The government simplified consumer law last year and National Consumer Week is the perfect time for people to learn about their rights and for retailers to check they are doing right by their customers." 
Leon Livermore, chief executive of the Chartered Trading Standards Institute, said: "At best buying faulty goods is an inconvenience but at worst it's a safety issue.
"In any event, people should not have to put up with it and it's a concern that almost half the people in the survey were seemingly unable to exercise their consumer rights."  
Lord Toby Harris, Chair of National Trading Standards, said: "Faulty electrical items can be dangerous and put people at risk of serious harm. National Trading Standards works to prevent thousands of such items reaching consumers each year. If you've bought something that is unsafe or seems suspicious, we urge you to contact the Citizens Advice consumer service on 03454 04 05 06." 
Electrical goods - what you need to know 
Don't put up with broken electrical goods - if an item breaks and it's not your fault, you have a right to a free repair, replacement or refund depending when you bought it. 
Use the Citizens Advice faulty goods tool to work out what you're entitled to. 
What to do when an item is faulty 
Don't attempt to fix it yourself - this could stop you getting redress because it will make it harder to prove you did not cause the fault. You may also risk injuring yourself. 
Return it to the retailer - It's the responsibility of the retailer to help you resolve the problem, not the manufacturer. They should cover the costs of returning the item - contact them first to check the best way to do this and to negotiate an option that's most convenient for you. 
Getting a repair, replacement or refund
Bought within the last 30 days - you can get a refund on a faulty product.
Bought within the last 6 months - you are entitled to have it repaired or replaced once. If the item still doesn't work you should get a full refund.
Bought more than 6 months ago  - you may still get a repair or replacement but you will only get a partial refund to reflect the use you've got out of the item. You'll need to prove you didn't cause the fault which may make it harder to get redress. These rights apply to items bought after 1st October 2015.
Repair doesn't work? If you have one repair and it doesn't succeed, you can ask for a full or partial refunding, depending on when the purchase was made.
Replaced with something different? The retailer should try to replace the item like-for-like. This may not always be possible, so if you're offered something you don't want you can ask for a refund. 
What to do when an item is unsafe
Register your appliance - if something goes wrong with a particular model, registering your item makes it easier for the manufacturer to contact you to recall the product. Visit          http://www.registermyappliance.org.uk/
Stop using it - and unplug it if applicable.
Inform Trading Standards - report it via the Citizens Advice consumer service on 03454 04 05 06, or 03454 04 05 05 for Welsh speakers.
If it gets recalled, follow the manufacturer's guidance - this could include not leaving the item unattended when in use. For peace of mind you may want to stop using it altogether.
-ends-
For more information contact: Julia Lamb
Tel: 03000 231 512 or 07775 414 159
Our out-of-hours contact number: 0845 099 0107 
Notes to editors:
The National Consumer Week "Be switched on" campaign is run by the Consumer Protection Partnership. Formed in April 2012, the CPP brings together key partners within the consumer landscape to better identify, prioritise and coordinate collective action to tackle detriment more effectively than they could through working in isolation.
Citizens Advice carried out a survey with 1032 adults living in the UK in September 2016.
The Citizens Advice service comprises a network of local Citizens Advice, all of which are independent charities, the Citizens Advice consumer service and national charity Citizens Advice. Together we help people resolve their money, legal and other problems by providing information and advice and by influencing policymakers. For more see the Citizens Advice website.
The advice provided by the Citizens Advice service is free, independent, confidential, and impartial, and available to everyone regardless of race, gender, disability, sexual orientation, religion, age or nationality.
To find your local Citizens Advice in England and Wales or to get advice online, visit citizensadvice.org.uk.
You can get consumer advice from the Citizens Advice consumer service on 03454 04 05 06 or 03454 04 05 05 for Welsh language speakers.
Last year we helped over 2.7 million people face to face, by phone, email or web chat.
People sought our help with 6.2 million issues in the last year. For full service statistics see our quarterly publication Advice trends.
Citizens Advice service staff are supported by more than 23,000 trained volunteers, working at over 2,900 locations across England and Wales. Citizens Advice was named Charity Times 2015 charity of the year.
---