News
Convictions in 7.5 million mile car clocking conspiracy case
Posted 01/03/17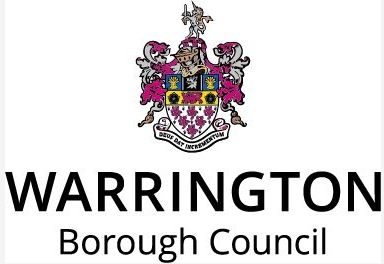 Individuals responsible for car clocking offences amounting to more than seven million miles have been successfully prosecuted.
John Murphy, 67, from Conwy; Paul Arslanian, 38, from Conwy; Christopher Graham Lunt, 39, of Long Lane, Chester; Trevor Gareth Jones, 58, from Colwyn Bay, and Simon Richard Williams, 49, Fluin Lane, in Frodsham have all been found guilty of conspiracy to commit fraud at Chester Crown Court.
It follows a three-year trading standards investigation by Warrington Borough Council and Halton Borough Council – the biggest probe of its kind carried out by them.
The defendants, who work for PCS Events Ltd a Runcorn-based chauffeur services company, were found guilty of operating a widespread system of clocking the cars in their possession.
Warrington and Halton trading standards began investigating in 2013 after receiving information of alleged fraud and consumer protection offences, relating to the turning back of mileages on vehicles obtained by the company.
The defendants sought to profit from the offence as vehicles which were subsequently sold had their sale prices inflated based upon the incorrect mileage reading.
Warrington and Halton trading standards began work on the case while operating as a joint service. Although now two separate teams, the Councils  have continued to work together to bring the case to conclusion.
A huge amount of evidence was gathered – including the cross referencing of fuel records for vehicles, examining finance and warranty work records and recording the accounts of people who had bought 'clocked' vehicles.
It was found that more than 100 vehicles had been clocked, with evidence of clocked vehicles dating from 2008 to 2014. The minimum amount of clocking which is believed to have taken place is 7.5 million miles.
As well as gathering evidence against Murphy, Arslanian, Lunt, and Jones for altering the mileage of cars in the possession of PCS Events Ltd, the investigation by trading standards officers also revealed links to Williams, who carried out MOT testing of clocked vehicles, producing documents which showed incorrect mileage.
Cllr Judith Guthrie, Warrington Borough Council's executive board member for public protection, said: "The successful prosecution of fraud on this scale is a huge success story for our trading standards team. Building this case and bringing it to trial has taken three years of meticulous, painstaking work and dedication. It sends out a clear message, once again, that if you carry out fraudulent activity, we will take action against you."
Halton Borough Council's Exec Board Member for Community Safety, Cllr Dave Cargill said: "This investigation, carried out, in partnership, is the biggest investigation of its kind that either has carried out. It's fantastic news that, thanks to the efforts of our dedicated officers successful action has been taken against this widespread fraud, that has been committed for a number of years.
Prosecuting, Richard Pratt QC and Nicola Miles of 7 Harrington Street Chambers, Liverpool, argued that the defendants carried out the widespread clocking of cars "behind the veneer of respectability of the company" and that "Those who manipulate the mileage of a motor vehicle prior to its onwards sale to a third party can, we say, have only one purpose in mind. It is to deceive and to defraud."
Seven individuals were prosecuted for conspiracy to commit fraud in the case. All pleaded not guilty, with Lunt subsequently changing his plea to guilty. Two of the defendants, Laura Jayne Murphy of Long Lane, Chester and Kevin Paul Batty of Sutton in Craven, North Yorkshire, were acquitted of the charges.
The jury reached a verdict following a six-week trial. Sentencing is scheduled for 17 March 2017 at Liverpool Crown Court.
---