News
Londonderry trader fined over counterfeit vodka
Posted 17/02/17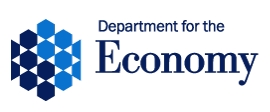 A Londonderry trader selling counterfeit and under strength vodka was today fined at Londonderry Magistrates' Court.
In a case brought by the Trading Standards Service of the Department for the Economy, M, C & A Trading Ltd trading as the Castle Bar, Waterloo Street, Londonderry pleaded guilty to two charges under the Trade Marks Act 1994 and one charge under the Consumer Protection from Unfair Trading Regulations 2008 and the company was fined £1,500.
In November 2015, Trading Standards Officers as part of a Europewide exercise into counterfeit food and drink, inspected the premises where they found suspected counterfeit Smirnoff vodka displayed for sale and stored in the bar area. Subsequent examination by a representative for the trade mark holder confirmed labels, closures and the vodka to be counterfeit. Further testing revealed that the spirit could not be legally classified as vodka as its alcohol strength was found to be 32.4% rather than the legal minimum requirement of 37.5%.
Nicholas Lane of the Trading Standards Service said: "Customers pay good money for a branded item. This was counterfeit and under strength. Counterfeit spirits are frequently made and bottled in unhygienic conditions with no quality control. In this case the Trade Mark representative expressed concern at the poor visual clarity of, and the presence of particles in, the bottles of spirit he examined."
Anyone who believes they have been sold counterfeit goods should contact Consumerline on 0300 123 6262 or www.nidirect.gov.uk/consumerline.
Notes to editors:
1. The Trade Marks Act 1994 creates offences for applying trade marks to goods without the permission of the trade mark holder and for supplying and offering to supply those goods.
2. For press enquiries please contact DFE Press Office on tel: 028 9052 9604. Out of office hours please contact the Duty Press Officer via pager number 07623 974383 and your call will be returned.
---