News
Man convicted after selling illegal puppy to Plymouth family
Posted 20/04/17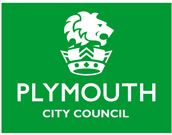 A man currently living in Wales who sold an underage French Bull Dog puppy has been convicted of two offences under the Consumer Protection from Unfair Trading Regulations 2008 for placing an advert on Gumtree containing false information and failing to make it clear that he was acting as a trader. 
Plymouth magistrates today ordered him to pay a total of £3,421 including £405 for each offence, £1,748 costs and a victim surcharge of £40. A compensation order of £823 was awarded to the purchasers of the puppy. 
Artur Zuchowicz of Kidwell, Carmarthenshire, sold a miss-described French Bulldog puppy to an unsuspecting Plymouth couple who saw his advert on Gumtree. 
The case, which was brought by Plymouth City Council's Trading Standards related to the fact that the advert failed to state that the defendant was a trader – a banned practice under the Consumer Protection from Unfair Trading Regulations –  and that the puppy was ready for rehoming on 25 February 2016. 
This was misleading as the information was false – the puppy was not ready for rehoming on that date as it was too young to have a valid rabies vaccination.  The puppy was sold with a Pet Passport that contained a false date of birth. 
Puppies are not allowed to be imported into the UK under 15-weeks-old as the earliest age they can be given a rabies vaccination is 12-weeks-old. A  further three week period must elapse before they can enter the UK. The dog in this case was estimated to be between 9 and 12 weeks of age. 
Because the puppy had not been properly vaccinated for rabies, Plymouth Trading Standards had to take the puppy from the purchasers and quarantine it so that the proper vaccinations could be given. After the quarantine period was over, the dog was returned to its owners, but tragically died several months later after having seizures. 
33-year-old Zuchowicz pleaded guilty to the two offences and said in mitigation that he felt guilty and that he is no longer selling dogs. He no longer has a pet shop licence and is not currently breeding from his own dogs. He is now a fisherman. 
Councillor Dave Downie, Cabinet Member for Safer and Stronger Communities said: "Cases like this are really upsetting because ultimately it's the poor dogs that suffer.  I don't think people realise that by paying a bargain price for a designer dog you may be paying for a puppy that has been brought into this country illegally, which has possibly been bred on a puppy farm and taken away from their mothers too young, leaving them susceptible to illness." 
Plymouth City Council's Trading Standards is encouraging people to make sure they know where their new puppy has come from and has had a health check by a UK vet before they purchase. If they are buying an imported dog they must ensure that it has been vaccinated for rabies and is over 15 weeks old. 
Councillor Downey added: "These puppies are often sold via adverts on the internet and in newspaper small ads. The dogs are accompanied by incomplete, false and forged documentation which lead buyers to believe they have been imported legally or bred in the UK." 
Dogs Trust has advice on how people can help tackle the illegal puppy trade and avoid an upsetting experience: 
Look for clues that the puppy was actually born and reared there, such as food bowls and bedding. If the puppy appears scared in its surroundings, it may not have been brought up there.
 Ask to see certificates of vaccinations and microchipping records but be wary of puppies advertised with a Pet Passport
Check for any signs of illness.
Avoid anywhere advertising more than three breeds. More than one breed would raise concern
Spend plenty of time with the puppy – you should not feel rushed.
Make sure you see the puppies interacting with their mum, and that she is healthy and happy. Breeders are wise and often bring in 'stunt' mothers
Ask your vet for reputable breeders, or rehome a rescue dog. 
If people are concerned about any puppy they have purchased (or know about) then they should report it to the Citizen's Advice Consumer Service on 03454 040506 
ENDS 
Notes to editors 
Trading Standards can enforce animal health legislation and the regulations relating to rabies.
---