News
Property watchdog come to the aid of family and pet dog
Posted 24/03/17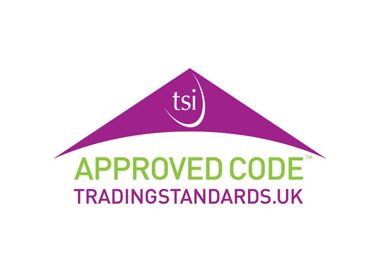 Potential homebuyers who were mistakenly told their pet dog would be welcome in their future home were awarded more than £1,000 in compensation thanks to a property watchdog.
The Property Ombudsman (TPO) stepped in after an agent falsely stated a developer would allow the buyers to keep their dog at their new £550,000 home - prompting a £2,000 reservation fee. 
However, two weeks later the buyers were then told they needed to apply for a dog permit, after completion, leaving them with no certainty their beloved pet could live with them. 
Only £1,500 of the reservation fee was returned until the TPO determined that the full amount should be paid plus an additional £540 for other financial losses associated with the property. 
Details of this and other TPO cases have been today published on the Chartered Trading Standards Institute's website as part of a drive to urge more businesses to sign up to it Consumer Codes Approval Scheme (CCAS). 
The scheme represents a growing family of sector-specific consumer codes of practice, each sponsored by an industry body, such as TPO, and vetted by the Chartered Trading Standards Institute (CTSI). 
Currently more than 42,000 businesses trade under 24 codes which last year protected more than £50 billion in spending. 
The scheme differs from many peer-review sites because those trading under it have made a public pledge to go above and beyond consumer law. 
For example, all businesses operating under the scheme must engage in alternative dispute resolution (ADR) which allows customers to assert their rights without the expense of going to court. 
The scheme is especially popular with businesses concerned with big-ticket household items, such as cars and double glazing and even housing itself, with specific codes for tenants and home owners. 
CTSI is always ready to welcome more codes of practice to the scheme and is urging trade associations and similar bodies that are committed to reducing consumer detriment to come forward.   
Adrian Simpson, CTSI's consumer codes and business education expert, said: "It can be difficult for consumers to find a trustworthy trader that they can rely on. 
"But CCAS members are committed to delivering high levels of customer satisfaction and engaging in dispute resolution, in the unlikely event something does go wrong. 
"The scheme also helps businesses stand out from their competition by allowing them to display the codes approval logo, a clear message to consumers that they are a trader to be trusted." 
ENDS
Notes to editors 
Full case summary concerning the pet dog and TPO's role to protect consumers from unfair practices.
Property Ombudsman case study summaries.
---