News
Facebook trader fined for sale of misdescribed vehicle
Posted 07/02/18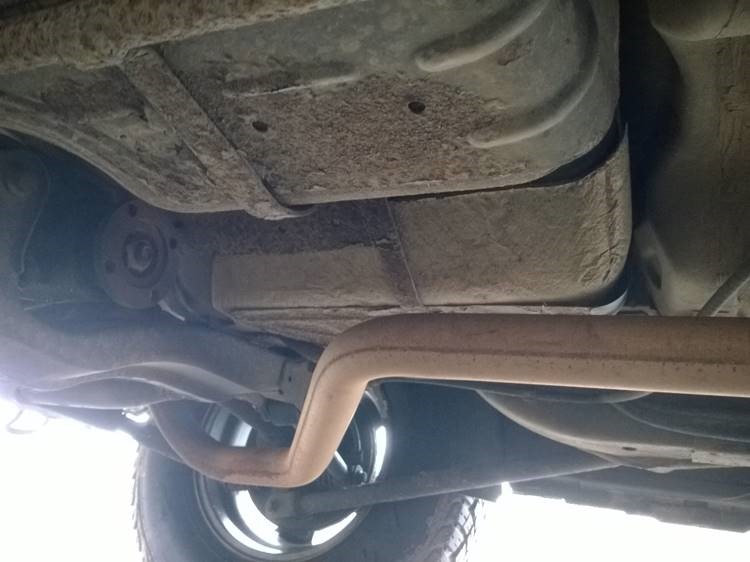 A car trader has been prosecuted after selling a misdescribed vehicle to a consumer from Swanage which she saw advertised on Facebook.
Following an investigation by Dorset County Council Trading Standards, George Samuel Pennington (aged 23, of Blackburn Road, Poole) was sentenced on 6 February at Poole Magistrates' Court. He pleaded guilty to three charges of misdescribing a vehicle and one of claiming not to be acting as a trader, contrary to consumer protection regulations.
Despite having the rear wheels disconnected from the engine, and being said by an expert to be "not of merchantable quality", the Landrover Freelander was described as a "beautiful Freelander", "overall condition is mint" and "4-wheel drive system works as it should" in adverts on both Facebook and Gumtree.
Pennington was fined £25 on each offence and ordered to pay compensation of £500 and prosecution costs totalling £250.
The court heard that Pennington bought the car and submitted it for an MOT test. The car failed and the examiner advised that it was not a 4-wheel drive as the prop shaft had been removed. This statement was repeated when the car was retested and passed the following day. The car was sold three days later, but soon broke down and when the new owner took it to a garage she was told it was not 4-wheel drive and not economical to repair. She asked Pennington for a refund, but he refused.
The buyer complained to the trading standards service who had the car examined by an expert. When they approached Pennington he said he was not a trader and the consumer protection regulations did not apply. Subsequent investigation found he had advertised 14 vehicles on Facebook over the course of a year and 12 on Gumtree in a similar period.
In mitigation Pennington told the court he was very sorry. He said he was disqualified from driving at the time he sold the car and asked a friend to take it for an MOT, and his friend had not told him the 4-wheel drive system was not working, although he accepted he should have done more to check the condition of the car. He said he was no longer selling any cars and was working as a builder.
Cllr Deborah Croney, Dorset County Council Cabinet Member with responsibility for trading standards said:
"All sellers should make sure that they accurately describe the cars that they advertise, particularly traders. This case shows that the law applies regardless of whether a car is sold on social media, or another online platform. It also demonstrates that if a sale goes wrong, consumers may find it difficult to track down sellers on social media, which is something we see frequently."
Consumers thinking of buying a second hand car can look for a trader who is a member of the trading standards 'Buy With Confidence' trader approval scheme. Members are audited by Trading Standards prior to acceptance in the scheme. Find a trader in the 'Buy With Confidence' scheme or telephone the Citizens Advice consumer service on 03454 04 05 06.
Find out about buying a used car.

Ends
Posted on behalf of Dorset County Council Trading Standards
Notes to Editors
For further information, contact Martin Thursby (principal trading standards officer) or Ivan Hancock (trading standards service manager) via the Communications Unit on 01305 221757 or email comms@dorsetcc.gov.uk.

To report a problem to trading standards call the Citizens Advice consumer service on 03454 04 05 06 or visit www.citizensadvice.org.uk/consumer

For more information on trading standards law and the work of the county council's trading standards service, visit www.dorsetforyou.gov.uk/trading-standards
---