News
Halton Borough Council Trading Standards supports 'Why I borrowed' campaign
Posted 17/01/18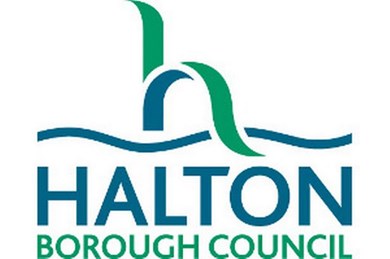 Halton Borough Council is supporting a new campaign designed to encourage victims to come forward and report loan sharks after the Christmas period. 

The England Illegal Money Lending Team (IMLT) - a specialist team that investigate and prosecute loan sharks – has launched its 'Why I Borrowed' campaign today (15 January 2018) to encourage people to report illegal money lenders if they or someone they know have been bitten. 

The 'Why I Borrowed' campaign tells the real-life stories of victims who have been put through a harrowing time because of a loan shark. 

One victim - who fell into £7,000 worth of debt with a loan shark – almost took his own life because of the distress caused by the lender. 

Another victim, who had a loan to purchase a vehicle to be a taxi driver, was beaten up in front of his wife and told by the lender that the women in his family would be raped if he fell behind on repayments. 

The IMLT worked with North-East Scriptwriter, Debbie Owen, and the Prison Radio Association to produce the videos warning others against borrowing from loan sharks. 

Halton Borough Council's Executive Board Member for Community Safety, Cllr Dave Cargill, said: "Loan sharking is a crime that is happening across all communities – last week a 52 year-old Runcorn man was arrested. Loan sharks are not welcome in Halton and we will continue to work closely with the Illegal Money Lending Team to stamp out this awful crime that affects the most vulnerable." 

Tony Quigley, Head of the Illegal Money Lending Team, said: "Loan sharking can have such a detrimental impact on our communities; it is a crime that often goes unreported because victims are scared of the repercussions or they don't realise that what is happening to them is illegal. 

"We want to reassure victims that they are not the ones breaking the law and that help and support is available. We hope this timely campaign warns others against borrowing from loan sharks and encourages more people to come forward and report. 

"If you or someone you know has been the victim of a loan shark, we urge you to seek help by contacting us on 0300 555 2222 or visit www.stoploansharks.uk. We will take information anonymously and in confidence; we have a team of dedicated support officers who will be with you every step of the way from the moment you make the call." 

Another video tells the story of a Filipino nurse who was threatened by a colleague who she had a loan from. The lender threatened to start rumours and expose Danao on Facebook if she did not pay up. 

A recent survey conducted by the IMLT revealed over 15% of loan shark victims met the lender in the workplace. 

Over 60 per cent of borrowers said they were in a state of worry, stress, depression or severe anxiety because of their involvement with a loan shark. When questioned about the abuse they received from the lender, a shocking 46 per cent said they had been abused verbally and/or threatened with physical harm by the loan shark. 

The survey also revealed that nearly a third of victims had also considered committing suicide; 25% of those said this was due to their involvement with a loan shark. 

The campaign videos can be viewed on the Stop Loan Sharks YouTube channel: 

Danao's Story: https://www.youtube.com/watch?v=aF4-8AGbVVw&t=24s 

Jay's Story: https://www.youtube.com/watch?v=BLrYnBc0AuE&t=46s 

Matthew's Story: https://www.youtube.com/watch?v=iwkKKbSfftQ&t=18s (also available to view on http://www.wearestraightline.com/ (a website offering inspirational, bespoke content, information and support to people involved in the criminal justice system). 

Nationally, Illegal Money Lending Teams have secured more than 380 prosecutions for illegal money lending and related activity, leading to nearly 328 years' worth of custodial sentences. They have written off £72.5 million worth of illegal debt and helped over 27,500 people. 

ENDS 
For more information on this release, please contact the Illegal Money Lending Team's Press Officer, Holly-Leigh Luckman on 0121 464 4699 or email (Holly.luckman@birmingham.gov.uk). 

To speak to the National Trading Standards Board with a more general enquiry please call 020 7025 7570 or e-mail nationaltradingstandards@grayling.com. 
Notes to editors:
The Stop Loan Sharks Project consists of three Illegal money lending teams in England, Scotland and Wales. The National Trading Standards Board has responsibility for the England and Wales Illegal Money Lending Teams that are hosted by Birmingham City Council and Cardiff Council. There are separate arrangements in place in Scotland. 

The Illegal Money Lending Teams in England and Wales work in partnership with local Trading Standards Authorities in their related countries. They consist of specialist officers who investigate and prosecute illegal money lending and related activity and LIAISE officers who support victims and raise awareness of the dangers of borrowing from illegal money lenders. 


---