News
Police and trading standards join forces to tackle rogues
Posted 09/11/18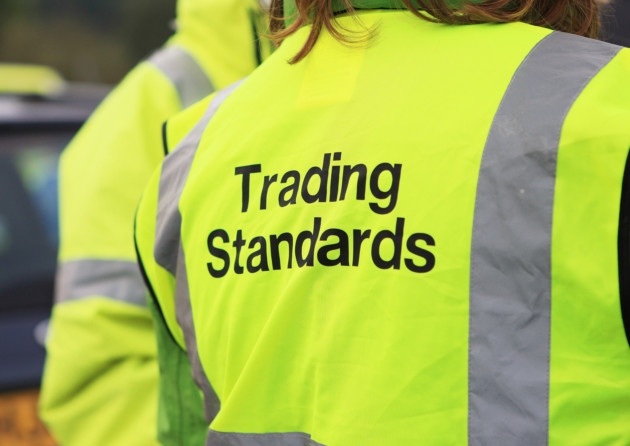 A national day of joint enforcement action, Operation Rogue Trader, saw trading standards work alongside police to target rogue traders and aggressive doorstep sellers last month.
Personnel from trading standards, police and other enforcement partners, totalling 1156, undertook action aimed at tackling rogue practices and raising awareness of the dangers linked to engaging with cold-callers.
The operation meant officers were able to identify 708 individual offences, leading to 19 arrests and the seizure of 39 vehicles. Consumers were saved nearly £5,200.
In addition, action included 460 community-based awareness events, which saw trading standards and police engage with the groups most frequently targeted by rogue traders. Officers visited a further 1,324 households, offering advice on avoiding falling victim to rogue traders. 
Community engagement continued online, with local authority services generating 530 individual pieces of media and social media coverage.
Operation Rogue Trader is a national multi-agency campaign coordinated by the Chartered Trading Standards Institute (CTSI) alongside Liberal, the Police National Intelligence Unit.
Activities during the operation included executing warrants, identifying vehicles used by criminals through automatic number plate recognition (ANPR), conducting intelligence-led patrols and raids, and educating members of the public and frequently-targeted groups before they can be scammed. 
Liberal spokesperson, Andy Luckett, said: "Operation Rogue Trader catches offenders and disrupts criminal activity. Rogue traders tend to be involved in a number of illegal activities and working with multiple agencies means we can seriously obstruct criminals and get them off the streets."
In contrast to previous years, the focus of this year's operation shifted from enforcement to crime-prevention, with more than double the number of community events taking place. 
Discussing the shift in focus, Louise Baxter, CTSI Lead Officer for Consumer Education and Team Manager at National Trading Standards, said: "It's crucial to raise awareness of doorstep crime and help prevent innocent people from falling victim to these criminals. This campaign provides a platform to educate people and put a stop to doorstep crime in our communities."
Approximately one third fewer personnel took part in the Operation this year as agencies and public services across the country continue to experience the results of budget cuts. 
CTSI Lead Officer for Doorstep Crime, Tim Day, said: "Despite the decrease in the personnel involved, the number of offences identified was not proportionally lower. It's also telling that, despite the high number of offences, there were far fewer arrests than last year."
"Rogue traders and doorstep fraudsters prey on the most vulnerable in society. Working closely with the police and other agencies means we can intervene sooner and safeguard potential victims, but services are struggling under cuts and there is a genuine concern as to how long enforcers can continue to protect the public under this strain"
If you suspect someone of being a rogue trader or find yourself accosted by uninvited doorstep sellers, contact the Citizens Advice Consumer Helpline on 03454 040506.
END
Notes for Editors:
For press queries, email CTSI Press Office: pressoffice@tsi.org.uk, or call 01268 582240.
Liberal and Operation Rogue Trader
Liberal is the Police National Intelligence Unit looking at Serious Organised Acquisitive Crime concentrating on cross-regional offenders. Liberal supported this year's Operation Rogue Trader and acted as police liaison.   
Chartered Trading Standards Institute (CTSI)
The Chartered Trading Standards Institute (CTSI) is a training and membership organisation that has represented the interests of the trading standards profession since 1881, both nationally and internationally. It aims to raise the profile of the profession while working towards a safer, fairer, and better-informed society for consumers and businesses. CTSI's members deliver frontline trading standards services in local authorities. www.tradingstandards.uk. 
---