News
Touchstone Award for Trading Standards
Posted 26/01/18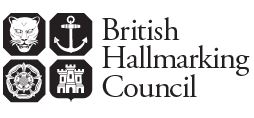 Going for Gold, or is it Silver (or is it something else)?
We never receive complaints about hallmarking, why should we submit an application?
Well, you are not likely to receive complaints about hallmarking and intelligence will generally not lead you to hallmarking, this is because the consumer has no way of knowing that they are being defrauded. It is for this reason that hallmarking inspection needs to be carried out. 
Experience has shown that in every area of the country (despite local authorities not receiving complaints) hallmarking offences are being committed and the consumer is being defrauded to a considerable extent. Indeed, if you consider a previous Touchstone winner, it reveals an interesting situation: 
The trading standards (TSD) department received no complaints regarding hallmarking, but merely decided to carry out inspection of premises. Following initial investigations into a goldsmith's company, the TSD acting with the police placed notices in the window of the business asking local consumers if they had had any dealings with that particular business - this resulted in 120 complaints being received. As a result of these complaints, offences were brought in respect of the Hallmarking Act and the Fraud Act. 
This case shows that the statement "we never receive complaints about hallmarking and therefore hallmarking is not in our operation enforcement plan" as a justification for not carrying out hallmarking inspection, is not valid. Every Touchstone winner since 2012 has demonstrated that where inspection is carried out, significant consumer detriment is revealed and offences are brought against traders. 
Note also, that legitimate business is concerned about "an un-level playing field", since they are having to compete with traders not complying with the Hallmarking Act.
British Hallmarking Council     Touchstone Award 2018 
Sponsored by the British Hallmarking Council and the UK's four Assay Offices, the award celebrates local authorities and individuals for their dedicated efforts in pursuing hallmarking fraudsters. Entries can include: an enforcement activity, an educational activity, an information activity or a published article. The advert for the 2018 Award appeared in the January edition of TS Today and gives full details for applicants.

The winning prize will consist of: the coveted Touchstone Award, an individual winner award, a full day hallmarking training session for up to ten people at the London Assay Office and a prestigious award winner's luncheon at Goldsmiths' Hall, London. The Award will also be presented to the winner at a full Council meeting of their Authority. 
The application form for the award can be obtained from the Secretary of the British Hallmarking Council, care of Deputy Warden's Secretary, Goldsmiths' Hall, Foster Lane, London EC2V 6BN Tel: 020 7606 8971,  events@assayofficelondon.co.uk or from:
www.bis.gov.uk/britishhallmarkingcouncil 
The application form, of just five sections, has been designed to make applications easy and  prospective applicants can contact Robert Grice, telephone Wakefield 01924  299002, or robertgrice50@hotmail.co.uk  for further information. Completed Application Forms should be submitted to the British Hallmarking Council by 27 April 2018.
---