News
Hero Awards: Community scams awareness schemes earn NatWest in Norfolk a CTSI Hero Award
Posted 26/06/19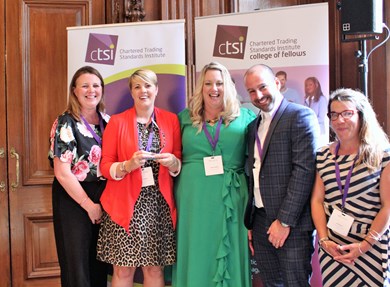 NatWest in Norfolk has received the prestigious Financial Institution Award from the Chartered Trading Standards Institute for its outstanding contribution to scams awareness and consumer protection in the community.
NatWest in Norfolk has worked closely with Norfolk County Council Trading Standards for several years to provide scams education to its customers. Branches across Norfolk have hosted Friends Against Scams pop up stalls, and Police and Trading Standards led awareness events to help customers be mindful of scams and spot potential victims in their own communities.
The events helped recruit NatWest customers to the Norfolk County Council Trading Standards Consumer Champions scheme, assisted customers in setting up 'No Cold-Calling Zones' and paved the way for further community engagement.
In 2017, NatWest expanded its team by introducing three Community Bankers – specialists who work within local communities to visit scam victims and help them recover financially. The Community Bankers, Lisa Auker, Helen Barwick and Lucy Croft, deliver training sessions for vulnerable people on how they can recognise scams and spot potential victims.
The Community Bankers are currently working with Norfolk Trading Standards to develop a scams awareness toolkit aimed at young people unfamiliar with financial transactions and the dangers if these are exploited.
The CTSI Hero Awards celebrate those who make outstanding contributions towards consumer protection in our communities. NatWest in Norfolk received its award at the CTSI Hero Awards 2019 ceremony at One Great George Street, London, on Tuesday.
Chief Executive at CTSI, Leon Livermore, said: "It's a pleasure to present NatWest in Norfolk with the Financial Institution Award, giving them the recognition they deserve for their community-focused approach to protecting consumers."
Leading Trading Standards Officer – Consumer Protection at Norfolk County Council, Teresa Haxell, who nominated NatWest in Norfolk for the award, said: "The partnership between Norfolk County Council Trading Standards, NatWest's Norfolk based Community Bankers and branch staff has developed into a hugely positive working relationship; with our common aim to protect Norfolk people and businesses from scams and fraud at its heart."
NatWest Norwich Gentleman's Walk Branch Manager Douglas Osborn Da Silva, alongside Community Bankers Lisa, Helen and Lucy, collected the award presented by Lou Baxter from Friends Against Scams, which sponsored this year's Financial Institution Award category.
End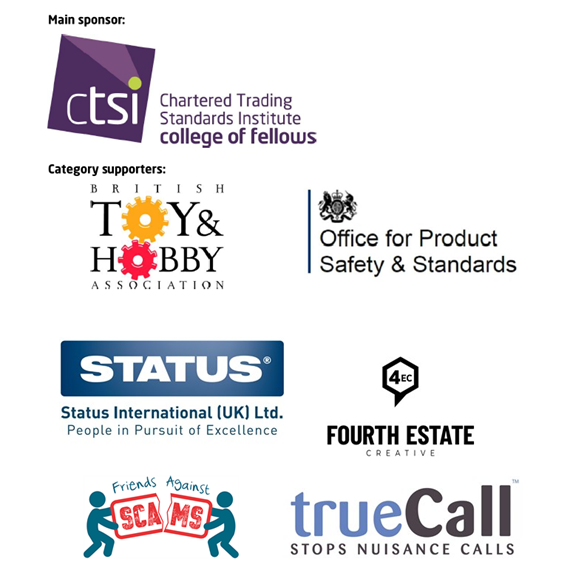 Editors notes
For press queries, email CTSI Press Office: pressoffice@tsi.org.uk, or call 01268 582240. 
The Chartered Trading Standards Institute (CTSI) is a training and membership organisation that has represented the interests of the trading standards profession since 1881, both nationally and internationally. It aims to raise the profile of the profession while working towards a safer, fairer, and better-informed society for consumers and businesses. CTSI's members deliver frontline trading standards services in local authorities. www.tradingstandards.uk.
---