News
London retailer agreement launched to crackdown on underage knife sales
Posted 11/09/19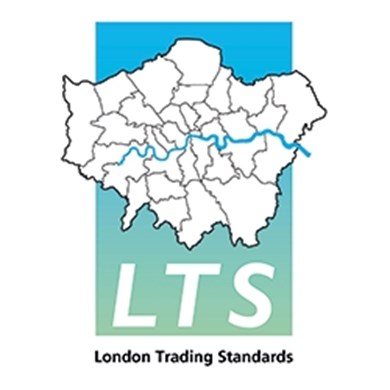 London Trading Standards (LTS), which represents 33 local authorities in London, is joined by the Deputy Mayor of London and the Metropolitan Police for the launch of the Responsible Retailer Agreement (RRA) on knife sales. 
The RRA, which is accompanied by a good practice guide and a set of online retailer training animations, comes as new figures show that 160 knives were sold to volunteers as young as 13 last year in London boroughs' trading standards test purchase operations, with 1 in 9 stores making an underage sale and 2 in 5 online retailers. 
The initiative comes as Metropolitan Police figures show that the number of knife crime offences recorded in London reached almost 15,000 in 2018/2019, an increase of more than 5,000 since 2015/2016. 
Sophie Linden, Deputy Mayor for Policing and Crime, said: "Knives have no place on the streets of London. It's simply unacceptable that teenagers as young as 13 are able to buy knives – this is why it is vital that retailers comply with the law and stop knives from getting into the hands of young Londoners. 
"As part of the Mayor's public health approach to reducing violence and tackling the causes of knife crime, we have been doing everything we can, together with the Metropolitan Police and London Trading Standards, to crack down on illegal knife sales to teenagers. This new support for smaller shops launched today will help ensure that all retailers are following best practice by helping to train staff on the storage and sale of knives and encouraging them to speak to the police if they have any concerns. Knife crime destroys communities and the only way we are going to rid our streets of these dangerous weapons is by working together to stop them getting into the hands of young people." 
London Councils' Executive Member for Crime & Public Protection Cllr Jas Athwal, said: "Knife crime and youth violence represent a serious challenge to London. The Responsible Retailers Agreement is an important step forward. The government must now make sure London boroughs' trading standards teams have the resources we need to carry out checks on retailers and help enforce the law." 
Commander Mark McEwan of the Metropolitan Police said: "Violent crime is our number one priority and this is a great example of the MPS collaborating with our partners to help address it. Prevention is key. These resources will help us to mobilise our partners in the business community to tackle the complex issue of knife crime. Over the next few months our officers will be working with Trading Standards staff across London to promote the training resources and get retailers to sign up to the Responsible Retailer Agreement. We urge businesses across London to sign up and play their part in preventing violent crime." 
Commissioner Ian Dyson of the City of London Police and National Police Chiefs' Council lead for Business Crime, said: "As the NPCC lead for Business Crime I am delighted to launch the training animations. These have been designed in partnership with the business community and will be an invaluable tool for businesses across the UK. The resources, part funded by the National Business Crime Centre, are available free of charge on the NBCC website. They are applicable for all businesses who sell knives, from large national chains to small independent retailers. The resources explain how businesses can store, display and sell knives responsibly to prevent theft and under age sales. Many retailers work in the community in which they live - these resources will help them to take an active part in protecting their communities by making sure that knives don't get into the wrong hands." 
All London retailers selling knives will be invited to sign up to the new scheme, with an emphasis on attracting smaller independent businesses to help them comply with the law. 
The RRA urges businesses and staff to:
understand the basic requirements for the safe storage of knives
follow the ASSESS-CHALLENGE-CHECK process for selling age-restricted goods
know when and how to contact police with suspicions of knife crime or where staff feel threatened by customers 
Every business in London will soon be visited by a trading standards officer and a police officer to encourage them to sign up to the agreement. 
LTS warns that, without new government funding, trading standards services do not have the capacity to enforce the new Offensive Weapons Act 2019 (Act) which deals with underage sales of corrosives and the banning the delivery of online purchased knives and corrosives to under 18s. 
London Trading Standards' Operations Director Stephen Knight said: "London Borough trading standards teams have been cut to the bone in the past decade and are extremely thinly spread dealing with criminal activity by London's 500,000 businesses.The Act will require significant new funding for trading standards if its measures are to be meaningfully enforced when it becomes law in the coming months." 
Chief Executive at the Chartered Trading Standards Institute, Leon Livermore, said: "These figures show how important test purchases of knife sales by trading standards officers are. We fully support this new retailer agreement. It is an important weapon in keeping UK consumers safe. It's key that trading standards services are funded enough to do this work." 
Notes for editor: 
London Trading Standards (LTS) represents the 33 local authority Trading Standards services in the London Region. LTS shares information and awareness campaigns across the capital to protect consumers and safeguard legitimate enterprise. 
LTS members advise on and enforce laws that govern the way we buy, sell, rent and hire goods and services. LTS carry out inspections and monitor or investigate complaints. LTS endeavours to work with businesses to help achieve compliance but ultimately, can prosecute those who break the law. Trading standards have the power to inspect premises involved in the distribution of used electrical goods. They may suspend and seize goods as appropriate as well as conduct investigations into criminal offences arising from unsafe goods 
Consumers may report London related information on trading standards issues to London Trading Standards, via our online reporting tool http://www.londontradingstandards.org.uk/report-consumer-crime/. The information will be passed on to the relevant authority or organisation. Please note it is a confidential no-reply service. If you need any further advice or guidance please contact the Citizens Advice consumer helpline on 03454 04 05 06. 
Signatories to the Responsible Retailer Agreement will be asked to comply with requirements on the training of staff and the use of good practice when selling or storing knives or other bladed items.  A Good Practice Guide and display signage will be produced in conjunction with the RRA and training sessions will be offered to help both staff and managers at member businesses. 
The agreement's on-line training animations, funded by the National Business Crime Centre (NBCC), the Mayor's Office for Policing and Crime (MOPAC) and the Metropolitan Police Service (MPS), will be made freely available on the NBCC website (www.nbcc. police.uk/KnifeGuidance) and other platforms for any business to use. 
In the coming months, every business should receive a joint visit from a trading standards officer and a police officer to encourage them to sign-up to the agreement and to use the animations in their staff training. 
New figures for London borough enforcement of underage knife sales 
Figures for trading standards enforcement operations across London show160 knives were sold to teenage volunteers as young as 13 years old in the past year (2018-19). 
1,051 attempted knife purchases were made in London stores by underage volunteers during the year, with 100 attempts made to UK-based online retailers.  119 knives were sold from stores and 41 sold online. (NB The in-store figures include some "challenge 25" test purchases carried out by subjects over 18 but under 25 to see whether they are challenged for ID)
Five boroughs that received targeted one-off government funding for test purchases (Croydon, Tower Hamlets, Southwark, Haringey & Newham) were responsible for 603 of the 1,051 attempted purchases. The other 28 boroughs averaged 16 test purchases each during the year, demonstrating the impact that funding can have on enforcement activity.  Six further boroughs (Waltham Forest, Lewisham, Lambeth, Hackney, Enfield and Redbridge) are receiving one-off government funding for knife test purchases this financial year.  However, no funding has been announced for further in-store test purchases beyond March next year. 
The government funded online test purchased programme was run by Croydon Council and completed in March 2019.  100 attempts were made by a 13-year-old volunteer to purchase knives from UK-based online retailers using pre-paid debit cards and 41 knives were delivered.  Several successful prosecutions have already been made by Croydon Council as a result of this operation and further prosecutions are ongoing.  The government has so far not announced any further funding for online knife sale enforcement in 2019-20 or beyond.
 Useful links 
New Retailer Agreement and Good Practice Guide 
London borough knife sales enforcement figures for 2018-19
Illegal knife sales infographic
---