News
Demand for UK ECC consumer dispute service rockets in 2020
Posted 02/09/20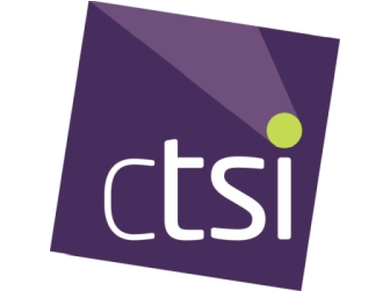 Demand by UK consumers for help from the cross-border dispute help and advice service UK European Consumer Centre (UK ECC) has rocketed by 34% in 2020.
More UK consumers have been asking for assistance in their disputes with EU traders, boosted by an increase in COVID-19 related disputes. Every month since the easing of lockdown measures has seen a rise in cases.
Andy Allen, UK ECC service director, said: "This unprecedented COVID-19 coronavirus pandemic has led to a surge in consumers coming to us for help at a time when the very existence and future of our Centre is under threat. 
"The service provided by the UK ECC is joint-funded by the UK Government and the European Union; however, the Brexit negotiation phase has created uncertainty about the Centre's future with funding from the EU likely to be removed at a time when demand for the service is rising.
"We could face closure and thousands of UK consumers could be left unprotected if an agreement between the UK Government and the EU is not made before December 31.
"I ask that the UK Government understands the critical role UK ECC performs in the UK consumer protection landscape and works out a solution which retains this valuable service during the negotiations."
The UK ECC offers free support and assistance to consumers who have bought goods or services in EU countries and Norway and Iceland. Consumers may contact UK ECC through the email address, eccnet-uk@ec.europa.eu
Consumers should contact the UK ECC with any queries by emailing the centre at eccnet-uk@ec.europa.eu
ENDS
Notes to Editors
For further information, please contact UK European Consumer Centre's press office on eccnet-uk@ec.europa.eu . Please clearly mark your email: MEDIA ENQUIRY.
You can also call 01268 582206 with media enquiries. The phone is only manned on Tuesdays and Wednesdays.
The UK European Consumer Centre is part of the European Consumer Centre Network (ECC-Net). There are 30 centres in the network – in the EU, plus Iceland, Norway and the UK. The aim of the network is to provide advice and support to consumers who have a dispute with a trader based in a European country outside the UK. The Network will assist consumers in an attempt to resolve the complaint.
UK ECC can provide advice in the following main areas: buying goods and services, online shopping, internet auctions, holidays, timeshare and holiday clubs, air travel.
UK ECC is co-funded by the Department for Business, Energy and Industrial Strategy (BEIS), and the European Commission. The UK ECC service is delivered by the Chartered Trading Standards Institute http://www.tradingstandards.uk/
Consumers can make contact with the UK European Consumer Centre via the website – www.ukecc.net – or by emailing ECCNET-UK@ec.europa.eu).
If in doubt before you buy, contact our sister organisation – the European Consumer Centre for Services – for  pre-purchasing advice: www.ukecc-services.net
---