News
Trading Standards rose to the challenge of the COVID-19 pandemic
Posted 17/06/21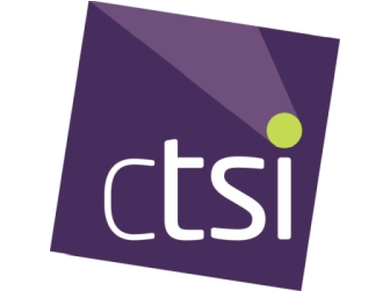 Trading standards services made an estimated 1.3 million COVID-19 secure and business compliance checks across the United Kingdom, according to an infographic released today by the Chartered Trading Standards Institute (CTSI). The infographic highlights some of the key work undertaken by trading standards services since the COVID-19 lockdown began in March 2020. The infographic includes figures representing the collective effort by all local authority services across the four UK nations in responding to key challenges faced by consumers, business and local authorities caused by the COVID-19 pandemic.
The infographic shows that, whilst facing unprecedented challenges, trading standards services confronted the pandemic, demonstrating their resilience and adaptability. Work ranged from COVID-19 restrictions inspections at business premises, safety and conformity checks on vital products such as Personal Protection Equipment (PPE) and hand sanitiser, to spreading awareness among the public about their consumer rights and COVID-19 themed scam campaigns.
In England, trading standards conducted an estimated 220,000 COVID-19 secure and business closure compliance visits or checks among a wide range of examples. Of these visits or checks, 35,545 non-compliant businesses were identified. Northern Ireland saw the distribution of 45,000 NTS 'Wash your hands of Coronavirus Scams' leaflets via food parcels in partnership with District Councils, large supermarkets and charities, while in Wales, 52,721 business premises receiving proactive advice on COVID-19 safety compliance. In Scotland, 66,588 COVID-19 secure and business closure compliance visits or checks were carried out, with 12,898 non-compliant businesses identified. The infographic lists a range of facts and figures about what actions trading standards services during this time, in collaboration with their local authority colleagues, including case studies.
CTSI Chief Executive, John Herriman, said: "The COVID-19 pandemic has brought unprecedented challenges for the public at large. Beyond the clear impact upon health and welfare, the pandemic has made everyone far more vulnerable, giving rise to unscrupulous practices aiming to profit from this. Whether it's investigating businesses for COVID-19 safety non-compliance or educating the public on how to avoid scams, trading standards staff have been carrying out crucial work to protect the public from these challenges. Trading standards services have also been helping business to comply with the new COVID-19 rules and regulations, supporting their local community through redeployment and protecting key workers by checking their PPE is safe.
"We all owe a debt of gratitude to trading standards professionals across the UK for their selfless work protecting consumers, and this latest data proves the impact they have had. They are some of the unsung heroes of the pandemic and have played a fundamental role in protecting the public and often the most vulnerable in society, in unprecedented times.
"The fact that they have achieved this after nearly a decade of cuts leading to a reduction of nearly 50% in local authority trading standards services across the country makes their achievements even more remarkable. With the long tail of social and economic consequences of COVID-19 and the new trading opportunities afforded by Brexit, the challenge is to ensure that trading standards departments are sufficiently resourced to support both. We can see from the infographic how trading standards is key in helping build consumer confidence, and CTSI intends to work to support and sustain the provision to deliver effective trading standards, which play a key role in a thriving UK economy.
"CTSI is the voice of trading standards professionals, and we will be raising awareness of their crucial work protecting consumers and supporting business and the UK economy as a whole as we approach our annual Symposium this September in Birmingham."

ENDS


Editor's note: The infographic and a full list of case studies may be found at this link.
Chartered Trading Standards Institute (CTSI)
CTSI is a training and membership organisation that has represented the interests of the Trading Standards profession since 1881 nationally and internationally. We aim to raise the profile of the profession while working towards fairer, better informed and safer consumer and business communities. CTSI's members are engaged in delivering frontline trading standards services in local authorities and in businesses. www.tradingstandards.uk
---