News room
CTSI can provide expert opinion on national trading standards policy and legislation. However, if you are looking for details of a specific case it is most likely a matter for the local authority trading standards team.
---

Posted: 13/12/16
Complaints by UK consumers about accommodation services whilst abroad in Europe are rising and now account for the third largest number of 'assistance cases' handled by the UK European Consumer Centre.

Posted: 07/12/16
More and more consumers are turning to consumer advice organisation UK European Consumer Centre for help when they have a dispute with a trader based in a European country outside the UK.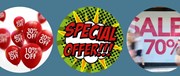 Posted: 07/12/16
New guidance aimed at stopping misleading and confusing pricing tactics used by some retailers has been published today, to help consumers get a fair deal.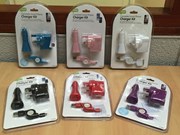 Posted: 06/12/16
Giant discount retailer Poundworld has been prosecuted by Carmarthenshire County Council and ordered to pay more than £190,000 in fines and costs after selling thousands of faulty phone charger kits with forged safety test certificates to consumers in the UK.

Posted: 03/12/16
December 3 is the International Day of Persons with Disabilities. Consumer advice organisation the UK European Consumer Centre (as part of the European Consumer Centres Network - ECC-Net) is drawing attention to the rights and problems of air passengers with disabilities or reduced mobility.