Vision and strategy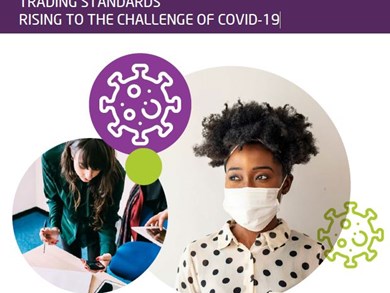 Trading Standards rising to the challenge of COVID-19
We are delighted to share with you an infographic highlighting some of the key work undertaken by trading standards services across the UK since the COVID-19 lockdowns began in March 2020. The infographic includes figures representing the collective effort within local authorities as a whole, across the four UK nations in responding to key challenges faced by consumers, business and local authorities caused in the COVID-19 pandemic.

We believe that this infographic serves to exemplify the amazing impact trading standards has had in helping the UK as a whole deal with the effects of the pandemic. The fact that this work has been achieved against a backdrop of cuts over the last decade makes it even more remarkable.

We hope that you will find this infographic informative and that it will be useful to those of you in local authorities who wish to use it to make the case for sustaining or enhancing your services or indeed highlighting the brilliant work of your staff.

Thank you to all those who provided data and case studies, those to coordinated and collected this information and those who joined in our press activities.

The infographic and a full list of case studies compiled are available below.
Related resources