Vision and strategy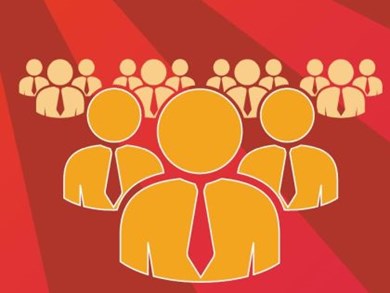 Workforce Survey
Workforce Survey 2018-2019
The Chartered Trading Standards Institute
Workforce Survey Report 2018-19
, which was supported by the Department of Business Energy and Industrial Strategy (BEIS) is now available with the latest data from the trading standards professions, including details about ongoing concerns, in particular, the impact on services from budget cuts.
The survey shows:
the survey finds that almost 100 qualified trading standards posts were lost over the past year, across the 78 services that responded to the 2017 and 2018 surveys. These cuts are in addition to the 50 job losses recorded in the 2017-18 report.
trading Standards Officers enforce over 250 pieces of legislation and as such, 56% of heads of service that responded to the survey did not believe that their team had sufficient expertise to cover the full range of trading standards responsibilities.. Staffing levels also raise alarm bells with many departments reporting that they have only one fully qualified trading standards officer among their staff. Many heads of service were fearful of the future and their ability to deliver the full range of trading standards responsibilities.
the report gathered for the first time demographic data to highlight issues of sustainability of future professional capacity to the workforce. With over a third of trading standards officers having over 20 year's post-qualification experience and only 12% of the workforce with less than five years' experience, the report confirms that an ageing trading standards workforce is a threat to future professional capacity. This is a concern expressed by many of the heads of service interviewed for the survey.  
---
Workforce Survey 2017
The trading standards Workforce Survey 2017 provides the most concise and up to date information available on the state of local authority trading standards services across England, Scotland and Wales. It's no secret that trading standards funding has been stretched to dangerous levels in recent years, but analysis of the latest survey confirms a 50% fall in actual trading standards spending over the last seven years. 43% of services reported that they cannot deal with consumer detriment in their area, with the average per-head spend across the UK dropping to just £1.87. Further, the survey shows:
since the 2016 workforce survey, there has been a further 4.3% fall in average spending on trading standards
64% feel they cannot recruit or retain skills and expertise.
of the 82 services which responded to both this year's and last year's surveys, a further 48 trained professionals have left the profession.
You may also like
Related resources