News
July 2021 Symposium DIary
Posted 08/07/21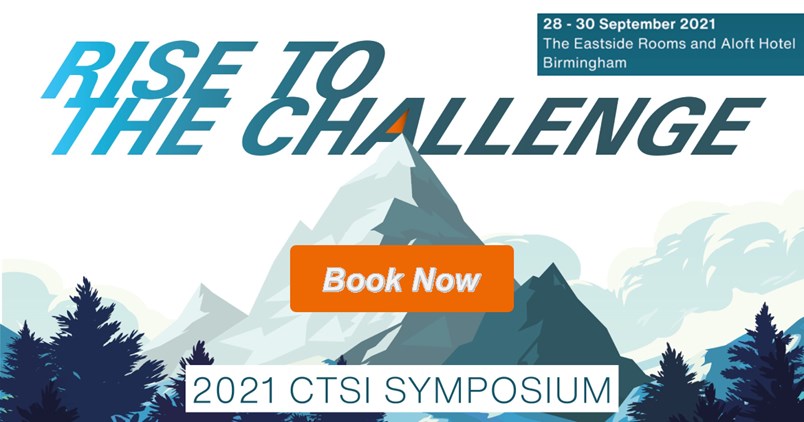 Attendance is free of charge to our members and we have some fantastic accommodation packages in the Main Symposium Hotel.
We have another packed programme for you for 2021. The Plenary topics have been determined and we are just looking at the speakers, so watch this space. Full details will be updated on our website.
Our evening and fringe events add that finishing touch to your Symposium experience. Plenty of networking opportunities to take advantage of. What's in store for 2021?
* Pre-event Mixer
* Welcome Drinks sponsored by Civica
* Midlands Branch Welcome
* Institute Celebrates Success
* New to the profession networking reception
* College of Fellows Lunch - invitation only
* A-CG Awards Reception - invitation only
* CTSI and Status International Awards Dinner
View details of these events here
Exhibition and Seminars
Sales for exhibition and seminar opportunities are well underway. We have some exciting new exhibitors for 2021 and are pulling together a diverse seminar programme too. Full details can be found on our website. Find out more about CTSI Symposium 2021  

Following feedback from our Virtual Symposium in 2020, we are looking at offering some hybrid content for 2021. This will consist of some recorded and live-streamed content for those that cannot attend in person. We hope that this will make 'attending' Symposium more accessible to our members. We will update you with developments.

============================================================
** Facebook (https://www.facebook.com/CharteredTradingStandardsInstitute)
** Twitter (https://twitter.com/CTSI_UK)
** Instagram (https://www.instagram.com/ctsi_headoffice/)
** Website (https://www.tradingstandards.uk/)
** LinkedIn (http://www.linkedin.com/in/charteredtsi)
** YouTube (https://www.youtube.com/user/itsaLtd)
** SoundCloud (https://soundcloud.com/user-674917171)
---