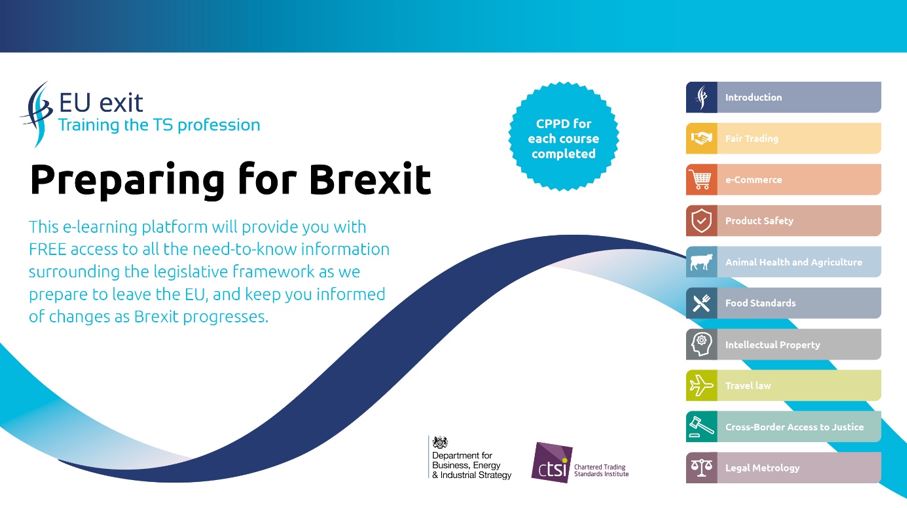 EU exit training
As we are scheduled to leave the EU, there are a number of important questions for UK trading standards.
The EU's ambition for a harmonised single market has transformed our domestic system of consumer protection and regulation over 40 years. In that time swathes of EU directives, regulations and shared networks have impacted hugely on the role of trading standards. So, as we leave the EU, what next for trading standards?
CTSI has launched the EU exit e-learning platform to keep you up-to-date with all the need-to-know information surrounding the legislative framework as we prepare to leave the EU, and keep you informed of changes as Brexit progresses.
Comprising of a key introduction course and a further nine optional specific subjects areas. For free access to the EU exit portal complete and submit the registration form below:
---
An activation notification will be sent to your email address within 48 hours or your submission. It may be necessary to check in your junk mail folder.
You may also like