CTSI Hero Awards
---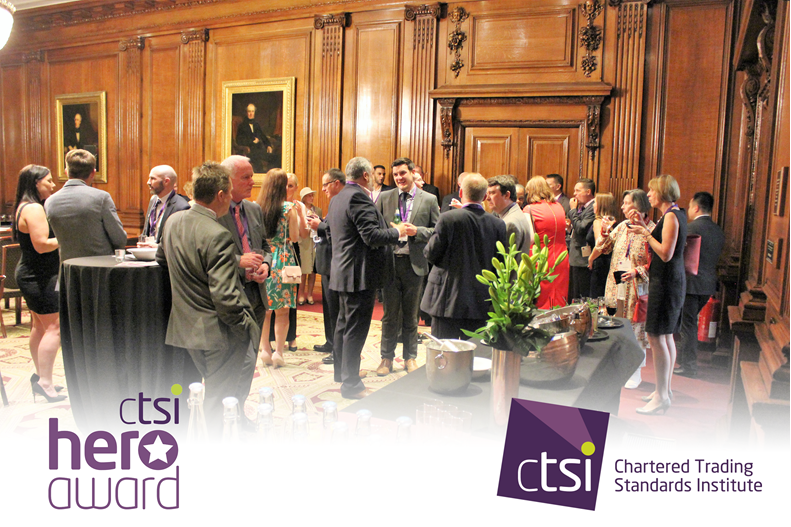 The CTSI Hero Awards is a fantastic opportunity to celebrate individuals or groups of people who make outstanding contributions towards consumer protection in our communities. Every year, we are inspired by the stories of nominees throughout the country whose bravery, altruism and hard work often goes unnoticed.
Previous Heroes include trading standards officers, scam victims, business owners and even sniffer dogs - all nominated by colleagues and partners within the trading standards profession. This award is your chance to honour those remarkable people who have gone the extra mile for consumers. 
In 2018, we took the decision to move the CTSI Hero Awards from Symposium to a stand-alone event in One Great George Street, Westminster. The stand-alone event gave our Heroes the focus they deserved and allowed us to properly celebrate their achievements.
Now entering its 16th year, the 2021 Hero Award nominations are now open. The Hero Awards ceremony will take place on Tuesday 19 October 2021 at One Great George Street, London. Follow the below for more information on this year's ceremony, or to look back on previous years. 
CTSI Hero Awards 2021
Nominate a hero for the 2021 Hero Awards