Hero Award 2018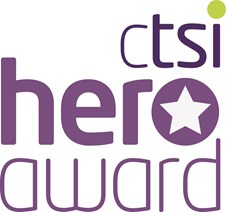 The Hero Award is a fantastic opportunity to celebrate individuals or groups of people who make outstanding contributions towards consumer protection in our communities.
Every year, we are inspired by the stories of nominees throughout the country whose bravery, altruism and hard work, often does not receive due recognition.
Nominations are considered by a panel of senior officers from CTSI. Award-winners will be notified at least one month ahead of the awards ceremony. 
2017 winners stories can be found in TS Today.
The deadline to submit your completed nomination forms is 17 April. Forms should be emailed to pressoffice@tsi.org.uk 
Related resources