Professional Training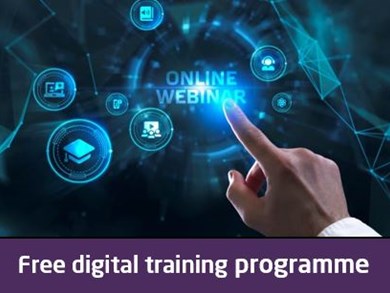 EU exit - digital training programme
To ensure our TS professionals are well prepared and armed with all the essential information, CTSI has created a series of FREE interactive digital events.

Delivered by CTSI consumer law experts, this programme has been designed to keep trading standards professionals up to date with of all the significant developments affecting UK consumer law.

Whether it's changes to policy, disruption as a result of COVID-19, or the impact of legislation changes now the UK has left the EU – this extensive programme of digital content will provide you with the vital information affecting trading standards regulation and an opportunity for you to 'ask the experts'.
Suitable for all trading standards professionals from students to practitioners:
Refresh your knowledge
Maintain your competencies
Keep up to date with current legislation
Increase your understanding of the implications of your work
Get answers to your questions 
Digital Training Programme - 2021

Thursday 13 May 2021

EU Exit Made Simple


Mark Gardiner - CTSI Joint Lead Officer for Product Safety and Gavin Terry - CTSI Lead Officer Intellectual Property.

2 hours CPPD 

 
Monday 24 - Friday 28 May 2021

EU Exit Week


A devoted week of live sessions, Q&A and online deliverables. 

CPPD available 
Register below to receive notification of the CTSI digital training programme