Professional Training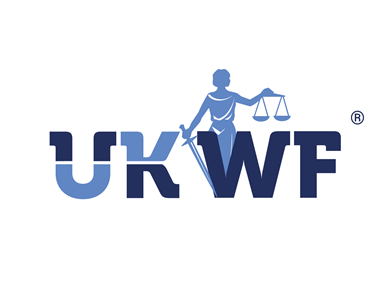 UK Weighing Federation Training Day
This UK Weighing Federation-led training day is offered free of charge and will take place the weighing manufacturers' premises. Training will be delivered by UKWF Technical Officer and legal metrology regulatory expert, Ian Turner. Priority for booking will be given to students.  
During the morning session, trainees will be provided with a theoretical classroom session explaining the technologies involved and the legislation applicable to the instruments. The afternoon will offer a practical session where you will be able to gain hands-on experience with the manufacturer's engineers of how the instrument operates and how to undertake a verification and inspection on the weighing equipment. The instruments available at this manufacturer's premises is listed below.
CTSI and UKWF hope these training days will provide a valuable opportunity to help gain experience for your portfolio and the examinations.
Lunch will be provided by the host.
Training Schedule
 

 

Location: Bizerba, Milton Keynes, MK14

Date: 3 October 2023

Time: 10.00am – 5.00pm

Spaces available: 8

Price: Free

Full address of training:  Bizerba, Bizerba House, Precident Drive, Rooksly, Milton Keynes, MK13 8PE

Equipment available for practical training:

Automatic checkweigher
Catchweighers

This training is now full.
To be added to the waiting list, please email LmpsTraining@tsi.org.uk.

Location: Ishida, Birmingham, B32

Date: 23 October 2023

Time: 9.00am – 4.00pm

Spaces available: 6

Price: Free

Full address of training:  Ishida, 11 Kettles Wood Drive, Woodgate Business Park, Birmingham, B32 3DB

Equipment available for practical training:

Automatic Gravimetric Filling Instrument

This training is now full.
To be added to the waiting list, please email LmpsTraining@tsi.org.uk

Location: Weightron Bilanciai, Chesterfield, S41

Date: 7 November 2023

Time: 8.30am – 4.30pm

Spaces available: 2

Price: Free

Full address of training:  Weightron Bilanciai, Titan Works, Bridge Way Off Broombank, Chesterfield, S41 9QJ

Equipment available for practical training:

Self indicating NAWI under 30kg
Self indicating NAWI over 1000kg
Self indicating NAWI over 20,000kg
Multirange NAWI

This training is now full.
To be added to the waiting list, please email LmpsTraining@tsi.org.uk.

Location: Marel, Colchester, CO4

Date: 28 November 2023

Time: 9.00am – 5.00pm

Spaces available: 6

Price: Free

Full address of training:  Marel, Wyncolls Road, Severalls Industrial Park, Colchester, CO4 9HW

Equipment available for practical training:

Automatic checkweigher
Catchweighers

This training is now full.
To be added to the waiting list, please email LmpsTraining@tsi.org.uk.

Location: Marel, Colchester, CO4

Date: 30 November 2023

Time: 9.00am – 5.00pm

Spaces available: 6

Price: Free

Full address of training:  Marel, Wyncolls Road, Severalls Industrial Park, Colchester, CO4 9HW

Equipment available for practical training:

Automatic checkweigher
Catchweighers

This training is now full.
To be added to the waiting list, please email LmpsTraining@tsi.org.uk

Location: Avery Berkel, Smethwick, West Midlands, B66

Date: 11 December 2023

Time: Full day – exact timing tbc

Spaces available: 10

Price: Free

Full address of training:  Avery Berkel, Foundry Lane, Smethwick, West Midlands, B66 2LP

Equipment available for practical training:

Self indicating NAWI under 30kg
Multiinterval NAWI
Test weights
Working Standard Weights

This training is now full.
To be added to the waiting list, please email LmpsTraining@tsi.org.uk

Location: Precia Molen, Dunfermline, KY11

Date: 13 March 2024

Time: 9.00am – 4.00pm

Spaces available: 6

Price: Free

Full address of training:  Precia Molen, Pitreavie Business Park, Dunfermline, KY11 8UL

Equipment available for practical training:

Self indicating NAWI over 20,000kg

This training is now full.
To be added to the waiting list, please email LmpsTraining@tsi.org.uk

Location: AXTEC, Runcorn, Cheshire,  WA7

Date: 22 March 2024

Time:  Full day – exact timings tbc

Spaces available: 8

Price: Free

Full address of training:  AXTEC, Axtec House, 9 Stuart Road, Runcorn, Cheshire WA7 1TS

Equipment available for practical training:

This training is now full.
To be added to the waiting list, please email LmpsTraining@tsi.org.uk

Location: Bizerba, Milton Keynes, MK14

Date: 30 April 2024

Time: 10.00am – 5.00pm

Spaces available: 8

Price: Free

Full address of training:  Bizerba, Bizerba House, Precident Drive, Rooksly, Milton Keynes, MK13 8PE

Equipment available for practical training:

Automatic checkweigher
Catchweighers