Professional Training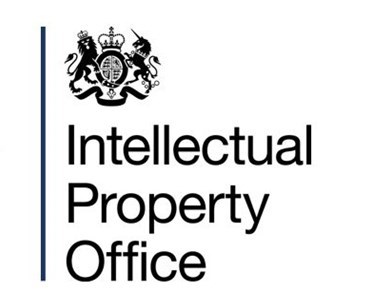 Intellectual Property Office - Local Authority Training Programme 2022-23
The partnership will build on the proven success of the recent IPO supported 'IP in Practice' training courses which were tailored to meet regional Trading Standards needs and delivered on a regional basis.
Training will be in the form of webinars and face-to-face events delivered regionally.
Each online webinar comprises an introduction to a substantive element of IP which will give delegates a basic awareness of the definitions, duration, criminal offences and powers in relation to each right.
 If you would like to suggest any future IP training please email IPtraining@tsi.org.uk
If you are interested in regional face-to-face training or a regional webinar please contact your Regional Coordinator who can discuss this further with us.
Available to book

 

Intellectual Property Copyright Infringement

This webinar will provide an understanding of the copyright protection regime, rights, licensing, infringements and remedies and will cover the following aspects of copyright:

Subsistence of copyright works
Rights
Dealing with copyright
Infringements
Civil Remedies
Control of Copyright and copyright licensing

Webinar

8 March 2023

 

This webinar has now taken place.  Recordings of IP related webinars can be found on Regulators Companion.

Intellectual Property Trade Mark Infringement

This webinar will provide an understanding of the civil protection regime, infringements and remedies in relation to Trade Marks.

The session will cover the following aspects of the Trade Marks Act 1994:

Trade Marks Definition

Exclusive Rights

Infringement

Trade Mark Use

Fair Use

Remedies for Infringement

Passing Off

Webinar

14 March 2023

 

This webinar has now taken place.  Recordings of IP related webinars can be found on Regulators Companion.

 

Intellectual Property Update

This webinar has been designed for the EETSA region but is open to all practitioners and will include:

IP Enforcement Update

Vaping current IP issues - trade mark use and classification category

TS Powers, powers of entry and definition of "premises"

Forfeiture – TMA s97, forfeiture by way of complaint

Problems regarding obtaining right's owners witness statements - lack of information.

The IPO supported Tick Box campaign for self-storage businesses

Webinar

15 March 2023

 

This webinar has now taken place.  Recordings of IP related webinars can be found on Regulators Companion.

Intellectual Property Design Infringement

This webinar will provide an understanding for the following aspects of Designs:

Definitions

Term or duration of protection

Registered Designs Act 1949

Registered Design

The Design registration procedure

Infringement

 

Webinar

22 March 2023



This webinar has now taken place.  Recordings of IP related webinars can be found on Regulators Companion.

An Introduction to Intellectual Property

This webinar will provide an Introduction to the subject of Intellectual Property.

It will cover the following subjects:

The definition of Intellectual Property
Relevant IP Definitions
The Global framework
The UK framework
Copyright and relevant offences
Trade Marks and relevant offences
Designs and relevant offences
Patents
Trade Secrets
The UK's Geographical Indication Protection Scheme and relevant offences

Webinar

29 March 2023

9.50am-1.00pm