Professional Training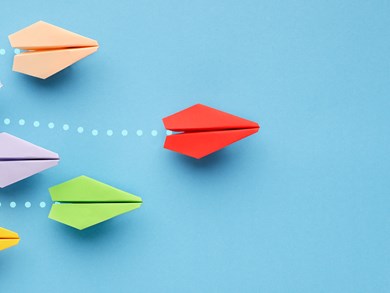 Regulatory Leadership Programme
Aspiring Leaders 
Leadership is the capacity to translate vision into reality and unlock people's potential to become better.
As an organisation which for many years has provided professional qualification training, CTSI understands the huge benefits that professional development provides to both employees and their own organisations.
To highlight our commitment to developing leaders and enhancing leadership capability we have partnered with Closha Associates Ltd to add an Aspiring Leader Programme to our professional training portfolio.
Designed specifically for those working in a local authority setting, this online programme will focus on self-development, improving skills and equipping aspiring leaders with the tools and confidence to lead their teams and help them learn how to influence and inspire others.
The programme 
The training programme is designed to build confidence and capabilities for officers who would like to develop the skills to take on more responsibility in the future, or who have recently started their first team leading role.
The programme consists of four individual online bite-size sessions aimed at helping your future leaders to understand their responsibilities to themselves, to others around them and throughout their organisation. 
Over these sessions, we will build on the skills, knowledge and behaviours required to support current roles, as well as preparing them for leadership roles they aspire to hold in the future.
All sessions run from 9:30-12:30 and dates can be viewed on the Aspiring Leaders timetable.
The sessions are delivered by Nikki Pasek MBE - Nikki is an experienced trainer specialising in leadership training and development and also delivers the Regulatory Leadership Course which is approved by the Institute of Leadership & Management.
Sessions are supported with online resources and materials available to download.
Session 1: Leadership Values

Session 2: Leading Teams

Self-awareness is essential for any leader. Being clear on your own values, habits and motivation will enable you to make better decisions and ultimately lead others to do the same.

 

Leadership v management
Types of leadership styles
Own leadership style
Emotional resilience
Team member to team leader

All organisations rely on many individuals to contribute to delivery and teamwork is a key element for success. The most effective leaders build relationships based on trust and loyalty.

 

Building trust
Inspiring others
Understanding HR
Coaching and mentoring
Dealing with conflict

Session 3: Delivering Results

Session 4: Creating Effective Relationships

Great leaders are high performers, they have direction, deliver measurable results; are proud of their work; stretch themselves and others; and are adaptable to ensure sustainability.

 

Understanding strategy
Evaluating risk
Problem solving
Managing workloads and deadlines
Effective communication

Collaborative leaders understand the value of effective relationships and networking. They are keen to work across boundaries and engage with others internally and externally.

 

Collaborative working
Leading projects
Stakeholders v partners
Influencing others
Appreciating diversity

 
Who is this programme for?
The programme has been designed to develop the skills and provide the tools required for new and aspiring managers and those looking to move into a leadership role. It is suitable for those:
at lower to middle management level
new to managerial or leadership role
aiming or expected to move into management
working in a management role with no formal management training
working in a team leader role i.e project manager, senior TSO
Our latest feedback:-
"Nikki is a very effective trainer – the content was delivered in a way that was easy to relate to.  The session structure included break-out sessions with other delegates for discussion which amplified the learning experience through sharing." – Jennifer Outten-Smith, Finance and Admin Executive.
"As a person aspiring to achieve a management role the course has really assisted and allowed me to consider "me", the values I would like to bring as a manager and how to work to create a trusting, collaborative and high achieving environment." – Anonymous
Fees
CTSI members - £550 + vat 
Non-CTSI members - £700 + vat
Discounts available for multiple users from the same organisation.
For more information email productinfo@tsi.org.uk or click the button below to book your place. 
The next course begins on Tuesday 2 May.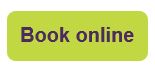 ---
Taking leadership to the next level...

Regulatory Leadership 
The Regulatory Leadership programme has been developed by regulatory experts to equip today's public service leaders with the high-level skills required to manage the unique challenges they face in today's everchanging regulatory landscape.  
Delivered by local authority regulatory leaders, with first-hand experience of the challenges of delivering services in these complex times, that can discuss relatable practical examples.
Approved by the Institute of Leadership & Management, this comprehensive course follows their Dimensions of Leadership model. Designed to develop talented staff and support leadership succession planning.
The flexible timetable delivered remotely over a 9 month period allows busy professionals to plan their study time. 
Full details of the programme including the timetable can be viewed in the Regulatory Leadership brochure.
Fees
£1,750 + vat to include:
36 hours of timetabled sessions over nine months
Everything DiSC Work of Leaders® assessment 
3 x personal 1-2-1 mentoring sessions
12 months access to the Institute of Leadership and Management 'My Leadership' resources
Limited spaces are available on the next cohort starting in March 2023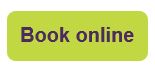 For more information or to receive notification of future dates contact email: productinfo@tsi.org.uk