Programme
Please note: to access the content from the programme you need to login to The Hub. You can not access content here.
See the details below for our daily programme. Content will be made available on the day only and if you wish to join a live webinar you will need to register via the Eventbrite link.
Monday will focus on the political landscape, we will be inviting political figures to join our delegates on that day. We will also feature content relating to Food and the Consumer Landscape
Tuesday will have a practical twist, we will be looking at the impact of digital markets. Other content will be on the topics of Investigations and Enforcement as well as Animal Health
Our practical focus will continue into Wednesday with a deeper look into digital markets from an on the ground perspective. Business Tools and Age Restricted Sales content will also be available
Thursday will have a professional focus. We will be exploring consumer protection issues across four nations. Fair Trading and Product Safety will be topics that feature alongside the other content
CTSI will be showcasing the profession on Friday, we will celebrate the profession during our Hero Awards celebration. We will share content on Scams and Vulnerable Consumers and also Legal Metrology.
With thanks to our sponsors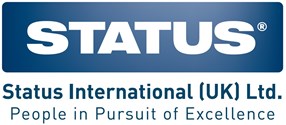 All content will be available to view until 5 November 2020. Live sessions will be recorded and uploaded, please note that you will need to register for the live sessions. CPPD certificates will be sent automatically for those participating in the live sessions, those who view the recordings and other content will need to answer a few questions for the certificate to be sent on to you.
---