Qualification Framework (QF) Training Courses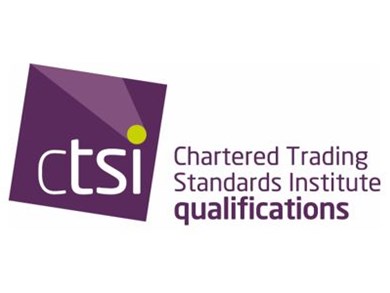 Portfolio Building
CTSI Qualification Framework (QF).
This is a free session for those who need direction in building their portfolio as part of their Qualification


Each unit within stage 2 of the QF has its own subject specific portfolio to be completed, along with a generic skills portfolio. 
This training session is suitable to those who are new to Portfolio Building right through to experienced candidates who have previously built portfolios.
Key areas will include the confirmation of:
Understanding of the Chartered Trading Standards Institute Qualification Framework (QF)
How portfolios are assessed
How to interpret criteria & required activity
What is 'quality' evidence
By the end of the day, you will
Have a confirmed understanding of the QF
Have a confirmed understanding of how they are assessed
Have a confirmed understanding of how to interpret criteria and required activity
Be equipped with the knowledge & understanding of what quality evidence is
Be fully aware of their Portfolio documentation
The day will comprise of traditional style learning (Presentations), coupled with practical activities, (individual and groups), quick fire quizzes and questions & answer sessions
Candidates will complete the Candidate / Assessor Checklist which they can then use back at the office.
Cost:  

FREE
Training Info: 
Cohort 1; 6 September      1pm-4pm     
Cohort 2; 14 November      10am - 1pm     
CPPD on completion: 3-hours