CTSI Board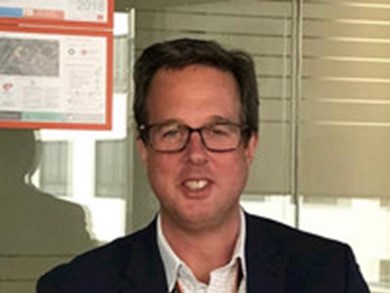 Iain Cottingham, Associate Director
Iain is a qualified accountant, ACMA. He has had a 31 year corporate career spent in telecommunications, employed by Orange Group and Vodafone Group predominantly in Financial Risk Management.  His final role at Orange Group was the Global VP of Fraud (150,000 employees and 300M customers) and Revenue Assurance (€43 billion revenue).  Revenue Assurance is the process of ensuring that every event generated by a customer is correctly captured, measured (time duration or volume), rated, invoiced and then collected.  For Fraud prevention he was responsible of ensuring that Orange's fraud prevention control environment identified and protected all of its stakeholders against the risk of fraud.  In summary their core purpose was customer billing integrity and brand protection.
Prior to his departure from Orange, he was a Director of various holding companies based in the UK.  Previously, he had worked in Vodafone Group's Internal Audit team.  In addition, he has experience of presenting operational financial risk to various audit and risk committees at both group and subsidiary level in Orange and Vodafone.
Iain is now in the fortunate position of being semi-retired, with his time spent on the golf course, Chairman of Thatcham Town Cricket Club and of course an Associate Director of CTSI.