President and Vice Presidents of CTSI
CTSI President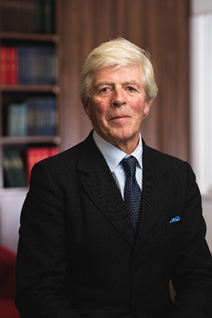 Earl of Lindsay
Lord (Jamie) Lindsay enters the President's role after serving as a Vice President of the Institute for many years. Jamie currently serves as Chairman of UKAS, the UK's National Accreditation Body, and served as President of several organisations, including the National Trust for Scotland, alongside senior roles at private sector organisations. Jamie entered the House of Lords in 1989 and was Parliamentary Under-Secretary of State for Scotland in the John Major Government.
CTSI Vice Presidents
CTSI Vice Presidents come from a broad range of backgrounds including Parliamentarians, policy officials from academia, the consumer world and Trading Standards professionals. 
Parliamentary Vice Presidents
Lord Best OBE
Baroness Crawley
Baroness Eaton of Cottingley
Carolyn Harris MP
Jess Phillips MP
Baroness Seccombe of Kineton
Lord Whitty of Camberwell
Baroness Judith Wilcox of Plymouth
Vice Presidents (Fellows of CTSI)
Paul Allen OBE Fellow of the Chartered Trading Standards Institute (FCTSI)
John Carroll FCTSI
John Corfield FCTSI
James Michael Drewry FCTSI
Ron Gainsford OBE FCTSI
Jim Humble OBE FCTSI
Noel Hunter OBE FCTSI
David Sibbert FCTSI
Robert Wright FCTSI
Vice Presidents
John Bridgeman CBE
Kenneth Collins
Brian Fallon
Malcolm Harbour CBE
Rhun ap Iorwerth
Peter McVeigh
Richard Thomas CBE
David Thompson
Alma Williams OBE