Events and sponsorship
CTSI is a well established and respected events provider, bringing you leading nationwide educational and networking opportunities. Sponsorship at these key events is a great way to increase your visibility and raise your profile.
Our flagship publication Journal of Trading Standards, and its online companion of the same name, are the perfect vehicles to deliver your message to the trading standards and regulatory community as well as key influencers in local and central government. A number of varied advertising and sponsorship packages are available within these publications.
An opportunity to engage with key individuals from business, consumer organisations, and government. A range of high-profile opportunities are available at all leading events. As an exhibitor, sponsor or advertiser at CTSI events you can be assured of high visibility amongst an influential audience.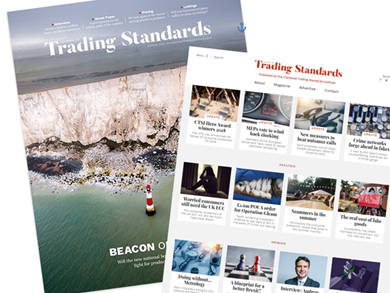 CTSI's magazine and website focusing on consumer protection and trading standards. Taking the lead in communicating not only to CTSI members and the wider profession across the UK, but also to a broader audience of interested professionals and businesses. Both make essential reading and offer a range of advertising opportunities.
The Hero Award is a fantastic opportunity to celebrate individuals or groups of people who make outstanding contributions towards consumer protection in our communities.