CTSI Board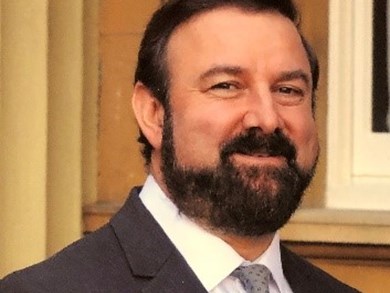 Phil Owen, Service Delivery Director
Phil is a committed and passionate trading standards professional, that has worked in the trading standards profession for 25 years - as a practitioner and manager in local government, a policy and programme director in central government and for the past 15 years has led a variety of management and leadership roles at CTSI.
Phil is professionally qualified, a Fellow of the Institute and a Chartered Trading Standards Practitioner, with internationally recognised expertise in food safety, product safety, market surveillance, risk assessment, inspection and regulatory reform.  He has a proven track record as leader for the delivery of large revenue generating member and non-member facing services. This extends across Trading Standards, Local Government, National Government and business contexts.
Over the past 15 years, Phil has led CTSI's engagement with external organisations being the external ambassador, both in the UK and internationally. He has extensive experience representing UK interests at EU level on aspects of market surveillance, developing regulatory reform training solutions for EU market surveillance authorities and auditing of member states market surveillance arrangements and up until recently was a board member of the Product Safety Forum of Europe.
Phil has been an advisor to Governments including Armenia, China, Malaysia and Vietnam. Since 2015 he has continued to deliver a number of projects on behalf of the UK Government to assist the Government of India in their Ease of Doing Business initiatives. He is also a lead trainer on the EU's Better Training for Safer Foods Programme on E-Commerce and led the development and delivery of the successful Regulatory Compliance Officer Apprenticeship Scheme.
Phil has high levels of cultural and racial awareness given the extensive experience he has gained working in Europe, South Asia, South East Asia and Post-Soviet environments.
His career started as an inspector at Staffordshire County Council where he led on food and health issues and was invited to become a visiting lecturer at Manchester Metropolitan University to lecture EH and TS undergraduates. Phil moved to Oxfordshire County Council – taking on management responsibilities and leading the County's professional development programme.
Phil joined the Board as an Executive Director in November 2022.