ADR Approved Bodies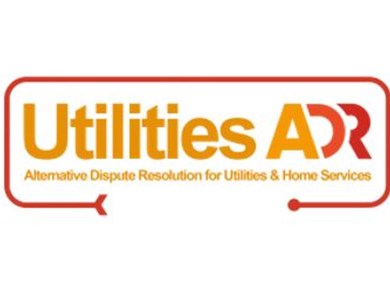 Utilities ADR
Utilities ADR (a trading name of Consumer Dispute Resolution Limited (CDRL) is an independent organisation and an authorised ADR provider. It provides consumers with independent redress of complaints relating to consumers rights when they use the services of a utilities provider in the unregulated sector. This service is free for consumers.
For more information please click here.
Contact details
Address
12 Walker Avenue,
Stratford Office Village
Wolverton Mill
Milton Keynes
MK12 5TW
Contact information

Website: www.utilitiesadr.co.uk
E Mail: enquiries@cdrl.co.uk
Tel: 0203 5408063
---
Type or sector of disputes
The entity is competent for disputes in the following sectors

Utilities in the unregulated sector.
The entity is competent for disputes against traders established in
---
Procedure
Fees
No fees have to be paid by the consumer
Language(s)
The entity is handling the procedure in the following languages:
Average length of the procedure (in days or months)
the average length of the procedure is 60 days
Conduct of the procedure
The procedure is done: in writing

The entity does not require the physical presence of the parties and/or of their representative
Outcome of the procedure
The procedure is binding on consumers and traders
Grounds for refusal
The consumer did not attempt to contact the trader first to try and resolve the matter bilateral
The dispute is frivolous or vexatious
The complaint is being or has previously been considered by another dispute resolution body or by a court
The consumer has not submitted the complaint to the dispute resolution body within the required time limit
Dealing with the dispute will seriously affect the functioning of the dispute resolution body