Race and equalities
---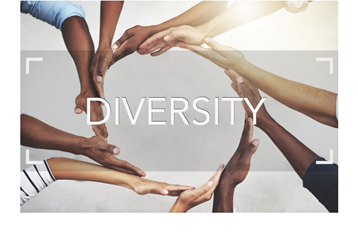 The CTSI Race and Equalities Working Group is a newly formed arm of CTSI Council created with you in mind.
Delegated with the responsibility to oversee work on all equality and diversity issues, we have committed to work with you, our members, to ensure that CTSI stands as an institute embodied by the principles of fairness, excellence, and equality.
We hope our endeavours will position the trading standards profession as beacons of positive change within our communities, where all will feel welcome.
Details of the work of the Race and Equalities Working Group will be published in this area of the website.
---
In April 2021, CTSI signed up to the Business in the Community Race at Work Charter. The Charter  aims to  ensure that ethnic minority employees are represented at all levels in an organisation and sets out seven calls to action for Businesses to engage in. You can view a full list of signatories here.

International Women's Day
The Chartered Trading Standards Institute (CTSI), the professional membership association that trains and represents the trading standards profession, celebrates International Women's Day and the worldwide recognition of women's social, economic, cultural, and political achievements. CTSI also acknowledges the widely celebrated day as a call to action for accelerating women's equality.
Now in its 111th year, the theme for International Women's Day is 'break the bias', reflecting on creating a gender equal world, free of bias, stereotypes and discrimination, and promoting a world where difference is valued with diversity, equitability and inclusivity. CTSI recognises that the celebrated occasion is powered by collective efforts and shared ownership that are significant for driving gender parity and ultimately makes International Women's Day impactful. Together we can break the bias in our communities, in our workplaces, in our schools, colleges and universities on this day and beyond.
CTSI appreciates that the profession has been on a progressive journey and values the contribution women have made to it. We have created a poster demonstrating ways in which we can show support on the occasion, and have also listed some book recommendations from acclaimed female authors. CTSI Staff have also been encouraged to wear Purple to the office, signifying justice and dignity for women, contributing to making a positive difference for women in the days to come.