CTSI Hero Awards
---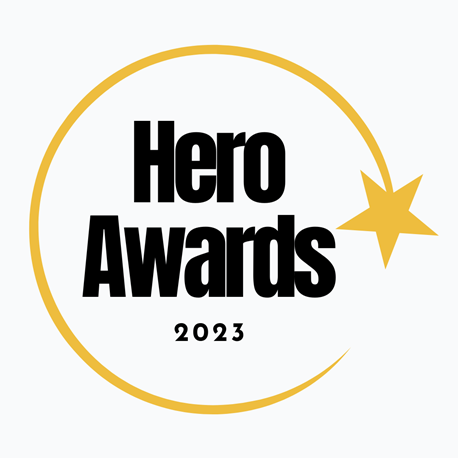 About the Awards
Now in its 18th year, the CTSI Hero Awards take place on Wednesday 22 November 2023 at the House of Commons.
The CTSI Hero Awards are a fantastic opportunity to celebrate remarkable individuals or groups of people who make outstanding contributions towards consumer protection in our communities and safeguarding business to ensure a level playing field. Every year, we are inspired by the stories of nominees throughout the country whose bravery, altruism and hard work often goes unnoticed.
Previous Heroes include Trading Standards officers, scam victims, charity workers, business owners and even sniffer dogs! All are nominated by colleagues and partners within the consumer protection landscape.
This award is your chance to honour those remarkable people who have gone the extra mile for consumers. 
Please nominate your hero!
The 2023 Hero Award nominations are now open. We have 10 different award categories, which are:
Outstanding Trading Standards Project
Diversity and Inclusion
CTSI Brian Smith Individual Heroes
CTSI Megan Lee Award
Intellectual Property Award
Business Award
Product Safety Initiative
The Institute's Hero 2023
Young Consumer Influencer of the Year Award
The Motor Ombudsman Star Award
How to nominate
Find out more on each of these categories
Nominate your Hero by downloading a nomination form
Or fill in our easy to complete online nomination form
The closing date is the 15 September 2023. Please email Kerry Nicol on kerryn@tsi.org.uk if you have any questions.
Click here to read about the 2022 Hero awards and meet the winners.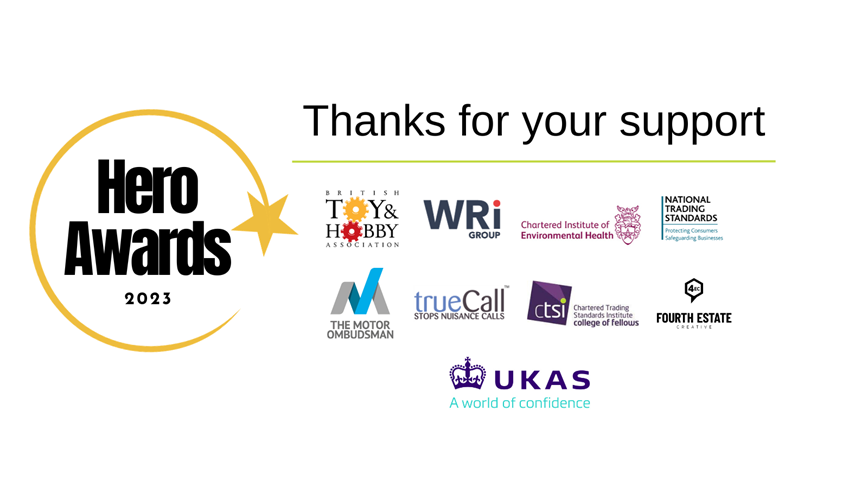 CTSI Hero Awards 2022
Nominations are now open for the CTSI Hero Awards 2022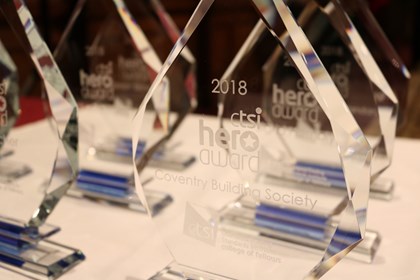 Previous years
View coverage of previous Hero Awards, including winner profiles and photographs.
Would you be interested in supporting a CTSI Hero Award?
For more information on joining us as an award sponsor at this prestigious event to celebrate our consumer protection heroes contact: productinfo@tsi.org.uk