Annual Conference - 2023
---

The theme for 2023 is Working in partnership - to build a fairer and safer world for businesses and consumers 
The Eastside Rooms, Birmingham 20-22 June 2023  
CTSI's Annual Conference is the flagship event of the year, for those working across consumer protection and regulation. This three-day event provides unparalleled opportunities for Continuing Professional Development as well as offering benefits including:
thought-provoking, policy-led sessions - with an opportunity to interact with Consumer Protection experts outside the Trading Standards profession
training and knowledge-sharing
industry-wide networking opportunities 
The three-day event will be held at the Eastside Rooms, Birmingham. Birmingham's newest conference venue combining innovation with Birmingham's industrial heritage.
Attendance at the CTSI Conference is FREE for all CTSI members. Non-members are welcome and our packages can viewed on our Attendance Information page. 
Scroll down for more detail on who's exhibiting, delegate information, seminar sessions and the conference programme.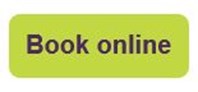 Are you looking to exhibit or host a seminar session at this event? 
CTSI Conference brings together the largest gathering of Trading Standards and regulatory professionals from across the UK. This is a unique opportunity for organisations to showcase products and services to this hard-to-reach audience.
For more information contact the team at:conferencesales@tsi.org.uk  or to download the Conference booking form here.
A big thank you to our sponsors for 2023
---
Keep up to date with Conference news by signing up for the Conference Diary