Age restricted sales - do you PASS?
do you PASS? is an online tool providing all the necessary materials for local authorities to deliver face-to-face training to retailers for the prevention of underage sales. Helping to promote and maintain compliance in your local area.
It aims to advise and guide your delegates, as well as encourage discussion and clarification on the issues they face when selling age restricted products.
Generate additional income
The low-cost annual fee includes unlimited downloads of all materials, regardless of the amount of training delivered. With no packs to purchase and no restrictions on how and when you deliver this training, or the rate you charge, this product puts you firmly in control to generate additional income for your service.
Who is it for?

It is suitable for managers and staff alike and includes advice and guidance on the following: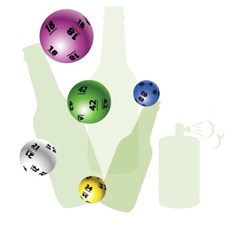 What the law requires of the business and staff
Proxy sales
What is due diligence ?
Challenge 25
Proof of Age
Refusals
Training materials include:                              
trainer presentation

delegate test papers

answer sheets

certificate template
course evaluation sheet
 Business resource pack also includes:
guidance sheets
do you PASS? posters
refusal log
declaration form
PASS card recognition guide
For more information please contact email: productinfo@tsi.org.uk