Campaigns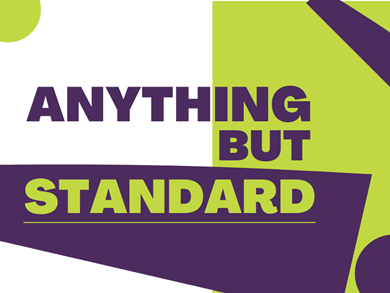 Anything But Standard - celebrating the Trading Standards profession
CTSI's Anything But Standard campaign celebrates the diversity of the Trading Standards profession. Read on to meet some of the wonderful people who work in this profession...
A career in Trading Standards is ... Anything But Standard!
Trading Standards professionals protect the public through every stage of their lives, without most people even being aware of it. The work they do around the country is vital to keep people safe from harm. 
Working in Trading Standards is interesting and varied, and no two days are the same. In this role, you might be:
Stopping businesses selling alcohol, cigarettes or vapes to children
Checking up on local shops and businesses (sometimes undercover)
Looking for unsafe products that shouldn't be for sale
Ensuring vulnerable people are not victims of scams
Checking that food and drink labels are accurate and not misleading
Checking that products are not sold under weight or short measured
You can view the full corporate film here, and scroll down to watch some of the edited films...
---
Product safety/test purchasing – High Streets
Product safety testing is vital to keep the public safe from harm. Marsha Bell of Salford Council is just one of hundreds of Trading Standards professionals up and down the UK working tirelessly to keep unsafe products off the shelves.
Find out how Trading Standards professionals are making sure unsafe products including toys are not causing harm to the public.
---
Animal health and welfare
John Chaplin is a dedicated Trading Standards officer who works tirelessly to ensure the well-being and safety of animals. In this insightful video, you'll witness first-hand the important role these officers play in upholding standards and promoting animal welfare. From inspecting livestock conditions to verifying compliance with regulations, John goes above and beyond to protect animals, and consumers and support farmers.
---
Ports and borders
Let's dive into the world of Jen Bird, a Trading Standards import officer who plays a crucial role in ensuring the safety and security of our ports and borders. These dedicated professionals work tirelessly to protect our nation from illegal activities and dangerous goods.