Campaigns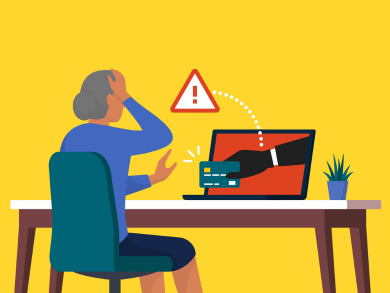 Consumer Codes - protecting consumers during the cost-of-living crisis
During the cost-of-living crisis, many vulnerable consumers are at risk of being targeted by fraudsters with questionable money-saving schemes.
A recent survey carried out by the Consumer Codes Approval Scheme (CCAS) suggests that over two thirds of consumers believe businesses should do more to protect consumers from unfair business practices. CCAS protects consumers by only promoting businesses that have demonstrated their commitment to an approved code of practice.
Businesses who are part of the scheme follow strict codes to ensure they keep to a high standard of customer service and protect consumers from detriment and promote trust. By using a CCAS approved business, you can have peace of mind that you are using an honest and trusted business.
You can use the search function here to find an approved business, enabling you to shop with confidence.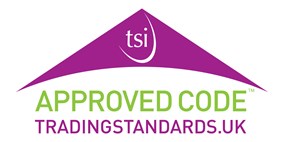 Our survey also found that 39% of consumers are now more likely to shop around to find the best deal or cheaper product, with 34% saying they are taking more time to consider any purchases. Seventy-two percent also said they have reduced the amount they are spending on car and home repairs.
Throughout May, we are running a social media campaign to highlight the work our sponsors and their members do to protect vulnerable consumers. Read on for ways in which our sponsors and businesses take a proactive approach in keeping customers safe and what you can do to protect yourself.
Please share this campaign with others who may be vulnerable, and make sure you look out for the Consumer Codes logo to identify trusted businesses!
The Consumer Code for New Homes is seeing an increase in enquires relating to the return of reservation fees, as more home buyers pull out of new home sales due to the cost of living crisis. However, as a result, more consumers are enquiring pre-purchase and looking at what protection and support they have from CCNH before buying a new home.
Consumer Code for New Homes
Advantage Home Construction Insurance recommends consumers to read the terms and conditions set, so if for any reason they cancel the sale of the property, they are fully aware of any deductions that may be taken from the amount paid. Similarly, consumers should go through the developer's snagging policy when exchanging contracts. AHCI Ltd and some other warranty companies do not cover snagging issues within their own policy or consumer codes, thus AHCI Ltd recommends that consumers review any terms or procedures set by the developer and to check what items are covered or considered 'wear and tear' as well as the term length where they can report snagging issues to their developer.
Advantage Home Construction Insurance
Research by The Motor Ombudsman revealed that seven in ten consumers (73%) would buy a car that was used rather than new in 2023 to help save money. However, The Motor Ombudsman has urged caution, as privately-sold cars come without the comprehensive checks offered by retailers, and the safety net of The Motor Ombudsman being able to help resolve a dispute should something go wrong during the ownership.
The Motor Ombudsman
The Consumer Code for Home Builders is advising consumers to ask their builder about their Code of Practice so they know what protection it offers and what information they can expect to receive. Under our Code, for example, builders must return your reservation fee if home buyers change their mind, minus any reasonable costs, which must be outlined in advance. Plus, high pressure sales tactics are not allowed – developers are likely to be found in breach of the Code if they put consumers under undue pressure to make a sale.
Consumer Code for Home Builders
We know that cost-of-living increases are putting household budgets under pressure and every penny counts these days. When motorists take the responsible decision to book an annual service or repairs to keep their car or van safely on the road, they need to know that they are spending their money with a garage they can trust to do a good job and not add any unnecessary extras to the bill. Trust My Garage is the Independent Garage Association's nationally recognised customer assurance scheme, backed by the Chartered Trading Standards Institute's Consumer Codes Approval Scheme. All garages in TMG are true professionals, complying with a strict code of practice. Motorists can visit the easy-to-use website to find a member in their area, and read reviews from other customers to give them confidence in their choice. The scheme includes an independent mediation process for additional peace of mind.
Trust My Garage