ADR Approved Bodies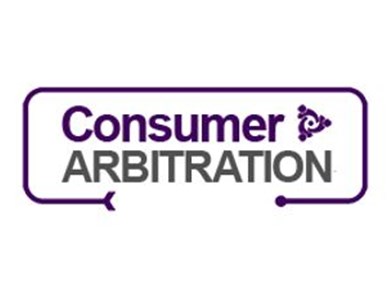 Consumer Arbitration
Consumer Arbitration (a trading name of Consumer Dispute Resolution Limited (CDRL) is an independent organisation and an authorised ADR provider. It provides consumers with independent redress of complaints relating to consumers rights within the retail sector. This service is free for consumers.
Please click here to check participating retailers.
Contact details
Address
12 – 14 Walker Avenue
Stratford Office Village
Wolverton Mill
Milton Keynes
MK12 5TW
Contact information
Website: https://www.cdrl.org.uk/consumer-arbitration/
Support Centre: https://support.cdrl.org.uk/
E-Mail:  enquiries@consumerarbitration.co.uk 
Tel: 020 3540 8063
---
Type or sector of disputes
The entity is competent for disputes in the following sectors
Consumer Goods
Food - fruit and vegetables
Food - Meat
Food - bread and cereals
Food - Health food and nutrients
Food - other
Non-alcoholic beverages
Alcoholic beverages
Tobacco
Clothing (including tailor made goods) and footwear
House maintenance and improvement goods
Furnishings
Large domestic household appliances (including vacuum cleaners and microwaves)
Small domestic household appliances (including coffee machines and food processing equipment
Electronic goods (non-ICT/recreational)
Information and communication technology goods
Leisure goods (sports equipment, musical instruments, etc)
new cars
Second hand cars
Other personal transport
Spares and accessories for vehicles and other means of transport
Books, magazines, newspapers, stationery (excluding postal delivery)
Pets and pet goods
Electrical appliances for personal care
Cosmetics and toiletries for personal care
Jewellery, silverware, clocks watches and accessories
Baby and childcare articles
Cleaning and maintenance products, articles for cleaning and non durable household articles
Other
Energy and Water
Other energy sources
General Consumer Services
Real estate services
Construction of new houses
House maintenance and improvement services
House removal and storage
House cleaning services
Personal care services
Cleaning, repair and hiring of clothing and footwear
Support, research and intermediary services
Maintenance and repair of vehicles and other transport
Funeral services
Childcare
Pet services
Other
Leisure Services
Hotels and other holiday accommodation
Package travel
Travel agency services
Timeshare and similar
Restaurants and bars
Services related to sports and hobbies
cultural and entertainments services
Other leisure services
Transport services
Airlines
Rental services
Other
The entity is competent for disputes against traders established in
Austria
Belgium
Bulgaria
Croatia
Cyprus
Czech Republic
Denmark
Estonia
Finland
France
Greece
Hungary
Iceland
Ireland
Italy
Latvia
Liechtenstein
Lithuania
Luxembourg
Malta
Netherlands
Norway
Poland
Portugal
Romania
Slovakia
Slovenia
Spain
Sweden
United Kingdom
---
Procedure
Fees
For claims of a value up to £750, the consumer is charged £10
For claims of a value from £750.01 the consumer is charged £25
Language(s)
The entity is handling the procedure in the following languages:
 Bulgarian
Czech
Croatian
Danish
Dutch
Estonian
English
Finnish
French
Greek
German
Hungarian
Italian
Icelandic
Latvian
Lithuanian
Maltese
Norwegian
Polish
Portuguese
Romanian
Slovak
Slovenian
Spanish
Swedish
Average length of the procedure (in days or months)
 45 days
Conduct of the procedure
 The procedure is done in writing
Outcome of the procedure
 The outcome of the procedure is binding on both parties
Grounds for refusal
At any time it appears to the Arbitrator that it is more appropriate for the complaint to be dealt with by a Court or under another independent complaints, conciliation or arbitration procedure;
At any time that the Arbitrator finds out the complaint is already being or has been considered by a Court, or under another independent complaints, conciliation or arbitration procedure, the Arbitrator should discontinue their investigation. If that other body is not considering all aspects of the complaint or if that body is not designed to offer financial compensation to the Complainant, the Arbitrator may then resume his consideration of the complaint;
In the Arbitrator's opinion he considers the matter to be frivolous or vexatious.