ADR Approved Bodies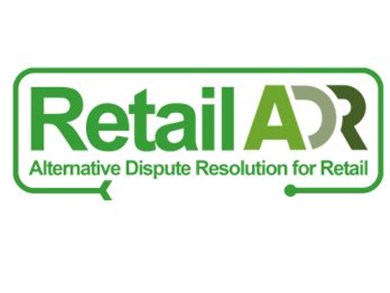 Retail ADR
Retail ADR (a trading name of Consumer Dispute Resolution Limited (CDRL) ) is an independent organisation and an authorised ADR provider. It provides consumers with independent redress of complaints relating to consumers rights when they use the retail sector. This service is free for consumers.
You can find more information on our members and types of complaints we can deal with here. .
Contact details
Address
12 Walker Ave
Stratford Office Village
Wolverton Mill
Milton Keynes
MK12 5TW
United Kingdom
Contact information

Email address: enquiries@cdrl.org.uk
Website: http://www.retailadr.org.uk
Phone: 02035408063
---
Type or sector of disputes
The entity is competent for disputes in the following sectors

 Consumer Goods

Food - Fruit and vegetables

Food - Meat

Food - Bread and Cereals

Food - Health food and nutrients

Food - Other

Non-alcoholic beverages

Alcoholic beverages

Tobacco

Clothing (including tailor-made goods) and footwear

House maintenance and improvement goods

Furnishings

Large domestic household appliances (including vacuum cleaners and microwaves)

Small domestic household appliances (including coffee machines and food- processing appliances)

Electronic goods (non-ICT/recreational)

Information and communication technology (ICT) goods

Leisure goods (sports equipment, musical instruments, etc)

Spares and accessories for vehicles and other means of personal transport

Fuels and lubricants for vehicles and other means of personal transport 

Books, magazines, newspapers, stationery (excluding postal delivery)

Pets and pet goods

Electrical appliances for personal care

Cosmetics and toiletries for personal care

Jewellery, silverware, clocks, watches and accessories

Baby and child care articles

Cleaning and maintenance products, articles for cleaning and non-durable household articles

Other

General Consumer Services

House maintenance and improvement services

Cleaning, repair and hiring of clothing and footwear

Funeral services

Child care

Pet services

Leisure Services

Hotels and other holiday accommodation

Restaurants and bars

Services related to sports and hobbies

Cultural and entertainment services

Other leisure services

Transport services

Taxi

Rental services

Other

Other (Includes both goods and services)
The entity is competent for disputes against traders established in
---
Procedure
Fees
No fees have to be paid by the consumer

 
Language(s)
The entity is handling the procedure in the following languages:
Average length of the procedure (in days or months)
The procedure has an average length of 60 days
Conduct of the procedure
The procedure is done: in writing

The entity does not require the physical presence of the parties and/or of their representative
Outcome of the procedure
 The procedure is binding on consumers and traders

The Final Determination will have no legal effect in law if you choose to not accept it. If you reject the decision, you remain free to seek alternative redress by taking your claim to court".
Grounds for refusal
The consumer did not attempt to contact the trader first to try and resolve the matter bilaterally

The dispute is frivolous or vexatious

The complaint is being or has previously been considered by another dispute resolution body or by a court

The consumer has not submitted the complaint to the dispute resolution body within the required time limit

Dealing with the dispute will seriously affect the functioning of the dispute resolution body