CTSI Blogs and Opinions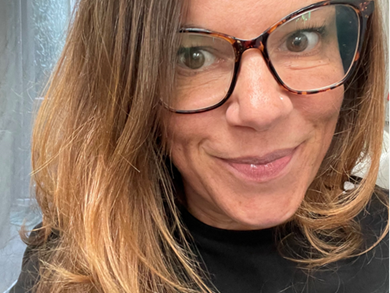 Louise Baxter - International Women's Day
Louise Baxter is CTSI's Lead Officer for Consumer Education and Advice. She is also Director of Consumer Friend and Head of the National Trading Standards Scams Team
I started working in Trading Standards in 2002 when I was 22. Honestly, I took the job as it was better money than temping and I wanted to use my law degree. This was all part of the master grand plan to get back to Australia, get residency and live out my life in the sunshine.
I started in East Sussex Trading Standards as Consumer Advisor. I was appointed by a very good friend, mentor and fierce supporter of women in the profession, Pete Deacon. Our first meeting was an interview, where I fluffed an answer to a question at which time he promptly challenged me with: "Nice try, now answer the question!" I took a risk and replied that I couldn't as I didn't know the answer. Fortunately, Pete being the human he is appreciated the honesty and gave me the job. I didn't expect to love it quite as much as I did. This meant no more Australia and a 20 year career in Trading Standards.
I made my way up through the ranks in East Sussex Trading Standards, specialising in advice and education and never apologising for it (advisors are the best people). This was always seen as a bit of the poor relative for Trading Standards with a lot of focus being on enforcement. Being an advisor played to my strengths. I love talking to people, so this was the perfect fit. I won the Diploma in Consumer Affairs Prize, much to my surprise. I became an expert in civil law, consumer education and supporting those that may be vulnerable due to situation or market place and needed that little bit of extra help. I didn't care that this was interpreted by some colleagues as a lesser job. To me it was the most rewarding job in the world.
The one bit of advice I would give to anyone in any job is know yourself, be yourself, play to your strengths and always be authentic. I am a straight talking, oversharing doer. I don't fear failure - I don't like it, but I don't fear it. Also if I did (as I quite often get it wrong) I would have given up a long time ago.
Supporting scam victims
My persuasive personality went a long away to securing funding for what is now the National Trading Standards Scams Team. For two years I approached people (in a very direct Louise sort of way) for funding to run what I thought was the most ingenious project to support scam victims. No one would give me any money, until Trading Standards South East and what was the Tri Regional Enforcement team helped out with a small amount to run a pilot and see if all this noise would come to anything.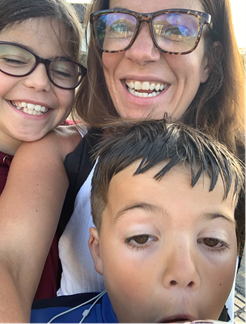 All of this coincided with my second child and maternity leave. Bring in Sophie Mohns, who took on the start-up of the team with great trust and bravery. Maternity leave itself was a challenge for me, with the fear of missing out and my real confusion over my identity. The narrative is often around women being able to have it all – but it turns out you can't have it all and we need to manage expectations around this. Something has to give and there will always be a sacrifice. I often get told by my children: "Mum, we see how hard you work, but we really would like some more time with you!" Mum guilt never fades and they are now 10 and 13. It was easier when they couldn't articulate it.
One of my proudest moments was being awarded an MBE in 2017 for services to protection of vulnerable consumers. My late father would have been the proudest man in the world. It was only slightly tainted by comments relating to it being a rare occasion that women get MBEs before the age of 40. What a privilege to be recognised. However, I wasn't as emotional or as proud as I was when I received a CTSI Hero award and fellowship, as I was put forward by my team and colleagues.
Ten years later …
Ten years on, the National Trading Standards Scams Team is going stronger than ever, Sophie and Pete are still there and we now receive funding and recognition from several government departments. The work of the whole team is phenomenal, and we have the great privilege of having one area of focus and a common aim, which is helping those consumers who are most likely to be targeted or who may fall victim to a scam.
My passion for supporting people hasn't changed, and we still have a huge way to go in recognising vulnerability as something we can all fall victim to. Empathy is key to what we do and a soft skill that is hugely underrated. We also need to ask people to write in plain English, so it's accessible to all. This is where the latest venture of ConsumerFriend.org.uk and the new podcast has come from. Consumer Friend aims to make consumer rights easy to understand for everyone!
I have no complaints about my career so far. I would have preferred there to be more equality for women and I wish I had challenged this earlier on in my career and not given into the self-doubt. Now I try to learn and identify any bias I may have, and if I witness bias or inequality I challenge it.
One thing I have no regrets about in my whole career is taking risks.