CTSI Blogs and Opinions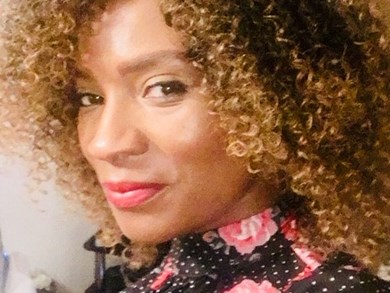 Tendy Lindsay - International Women's Day
Today we celebrate women, women from all across the globe. In celebrating this wonderful day, we recollect the amazing contributions made to our society by women and young ladies in countries across the world. In this blog post, I will focus on leadership.
As Chair of CTSI, I have had the privilege to lead our organisation, and we have had three women Chairs in succession, which is unprecedented for CTSI. However we note the low numbers of women in high office and leadership roles nationally and internationally. I often find that there are very few women in the boardrooms I attend and sometimes I am the only woman in the room. I want to see more women in leadership roles and more balanced boardrooms.
Notwithstanding the challenges that come with being a woman in a leadership role, there are many opportunities that come with women in leadership roles.
Why is it important to have women in leadership roles?
Recently there have been calls for greater gender equality, while the gender wage gap has been highlighted. How is this changing - and indeed is it changing? How many women CEOs do we have in the top companies either here in the UK, the USA or other European countries? The answer is not encouraging. Yet it is clear that where there is gender diversity in leadership roles, these particular companies tend to perform extremely well.
Women provide a different perspective, different skills and a different outlook to the organisation. Women bring structural and cultural differences which in turn drive effective solutions and profits. Additionally, they provide a different dynamic and balance to the organisation.
All organisations have a responsibility to ensure that their recruitment and HR policies and procedures support women to enable them to pursue and obtain leadership roles. Women too have a responsibility to try to obtain these roles and not let misconceptions hold them back.
Challenges
Men are still in the majority in leadership roles in most organisations and it is not a walk in the park for the women who do succeed in these roles. This may be deemed as an opportunity for women to really stand out and succeed. Finding mentors and creative opportunities may prove difficult in a space where males dominate, so it is important that women have a mixture of both male and female mentors.
Balancing work and family life is also a challenge for some women. Women are mainly responsible for raising families, and finding the correct work life balance sometimes proves difficult. Again, I challenge organisations to ensure that there are mechanisms in place to make it easier for women with young children to work more effectively and reach their full potential.
Women are also characterised as being emotional and less decisive than men, yet women bring diversity, physical and mental strength to the table, as well as a fresh perspective. Women are often excellent communicators, creating new opportunities with excellent networks.
So, as we move forward and continue to celebrate women and women in business, let us create environments in which women can thrive as leaders of today and tomorrow. In doing so we continue to serve one another and respect one another.